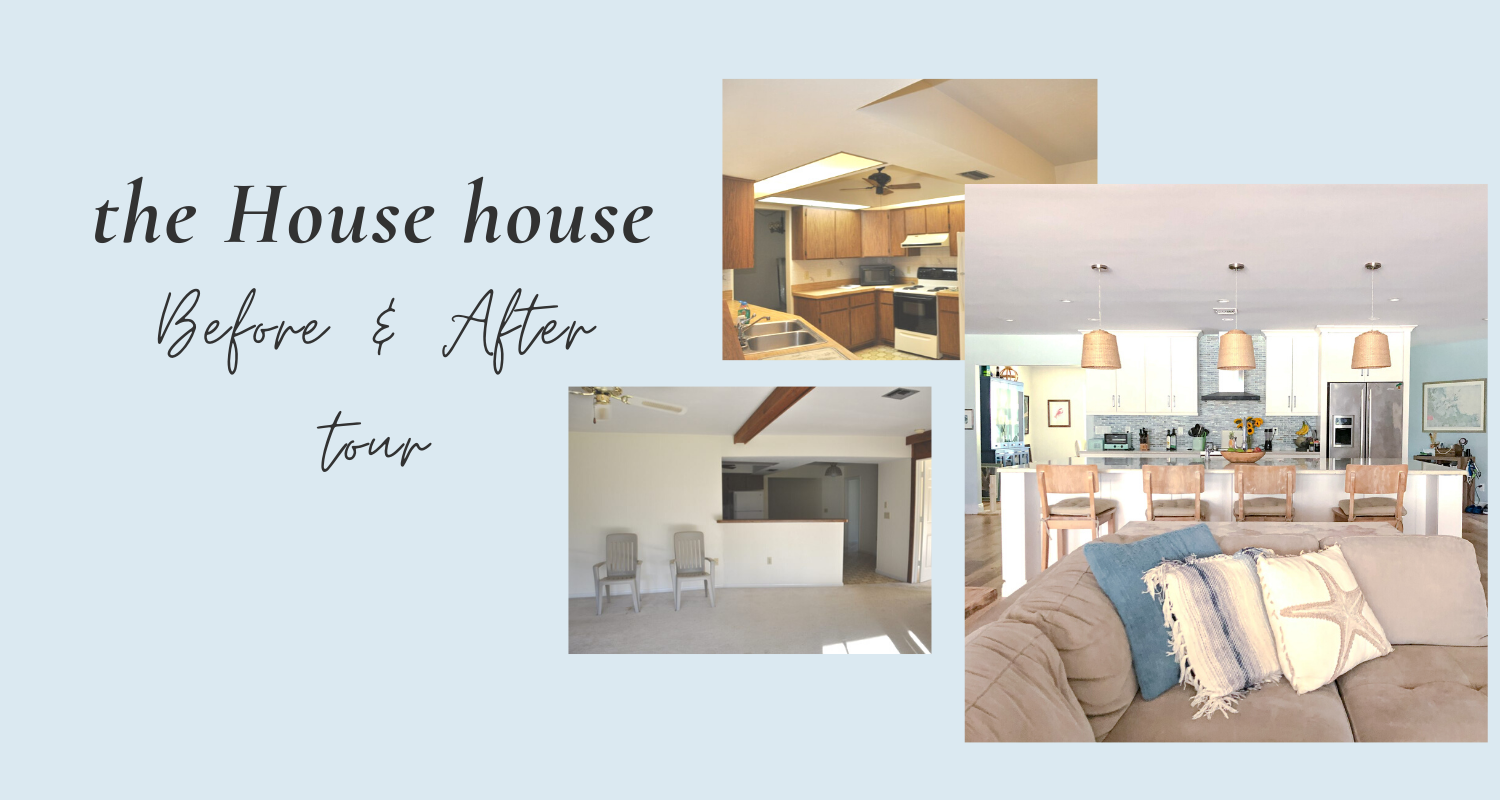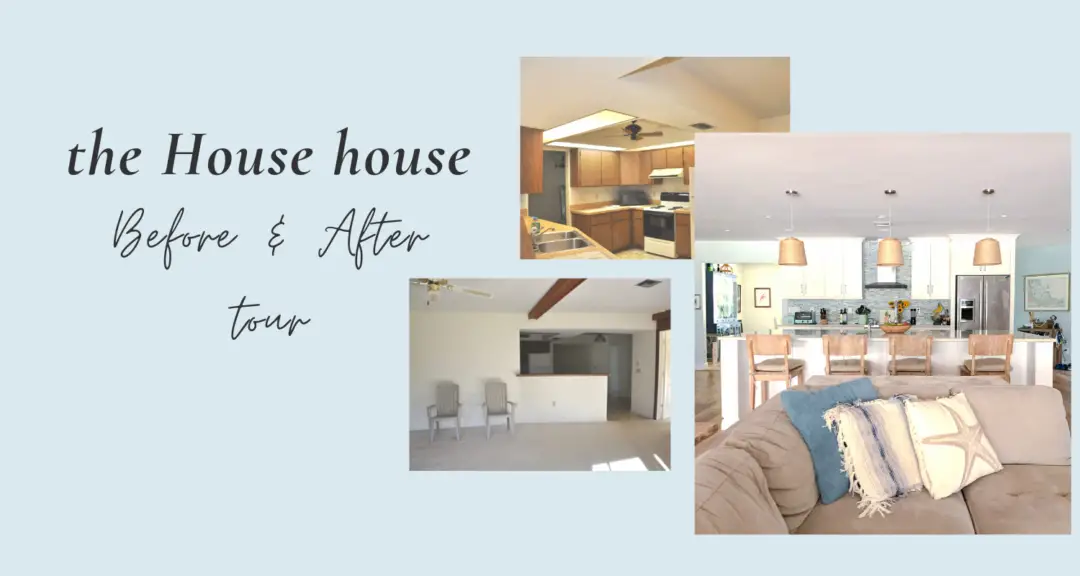 Before and After Home Tour
Today, I am joining a group of bloggers for a fun Before & After Home Tour. If you have been following me for a while then you may know that we completely gutted and redid our house! When we bought this home back in 2015 we knew we were in for a LOT of work. It was very outdated and hadn't been touched since it was built in the 80's. We decided to gut the entire house and also add a second story and pool. So without further ado, please check out some amazing transformations below…
I hope you will check out the other bloggers before and after tours that I have included at the bottom of this post.
(By the way you can shop my home on my liketoknow.it account. Feel free to give me a follow)
The Kitchen…
I thought I'd start with the kitchen. After all, the kitchen is the heart of the home and we spend a lot of time in it.
Just a side note….thankfully we didn't live in this house when we were renovating it. We were able to live in our old home until this one was ready.
Below are some photos of how the kitchen looked when we purchased this house. If you have been following me since the beginning you might remember these before pictures.  For those that are new here, take a look at this 1980's gem.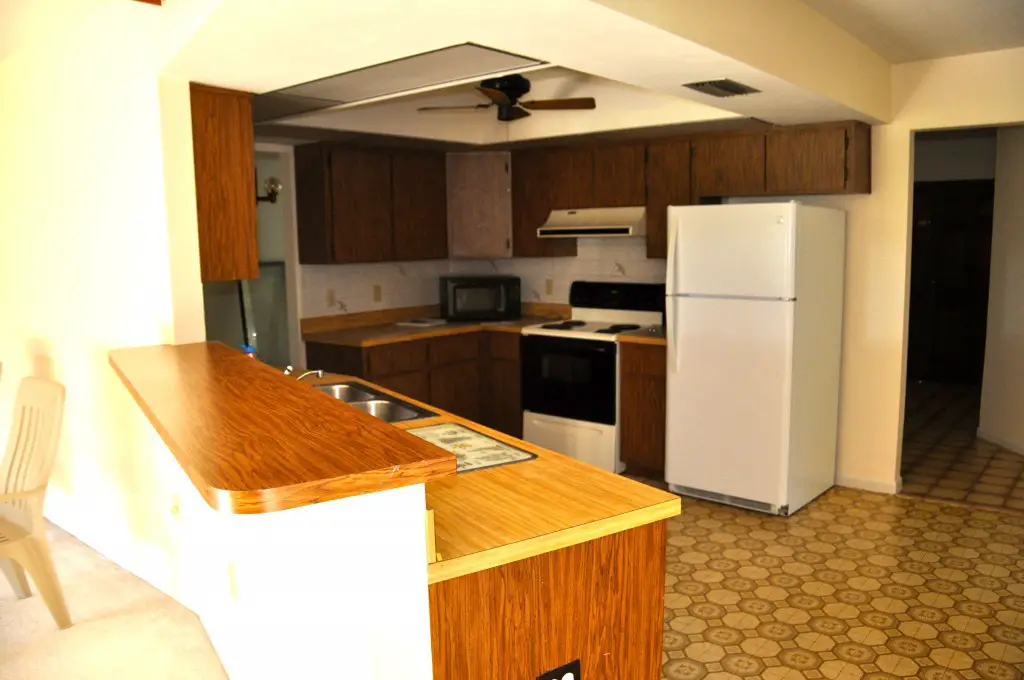 Let's Open Up the Space…
As you can see it was very outdated, quite small and very closed off. Everything was original, including the Formica cabinets and countertops, linoleum flooring, drop ceiling with bad lighting, etc. There was also a wall that separated the living area from the dining area. I had a vision to open it all up and add a HUGE island.
With the help of contractors and architects, we gutted the entire thing. We knocked the wall down that headed into the dining room, and also knocked the wall down that closed off part of the living area. This opened up the entire space. Here are some progress pictures…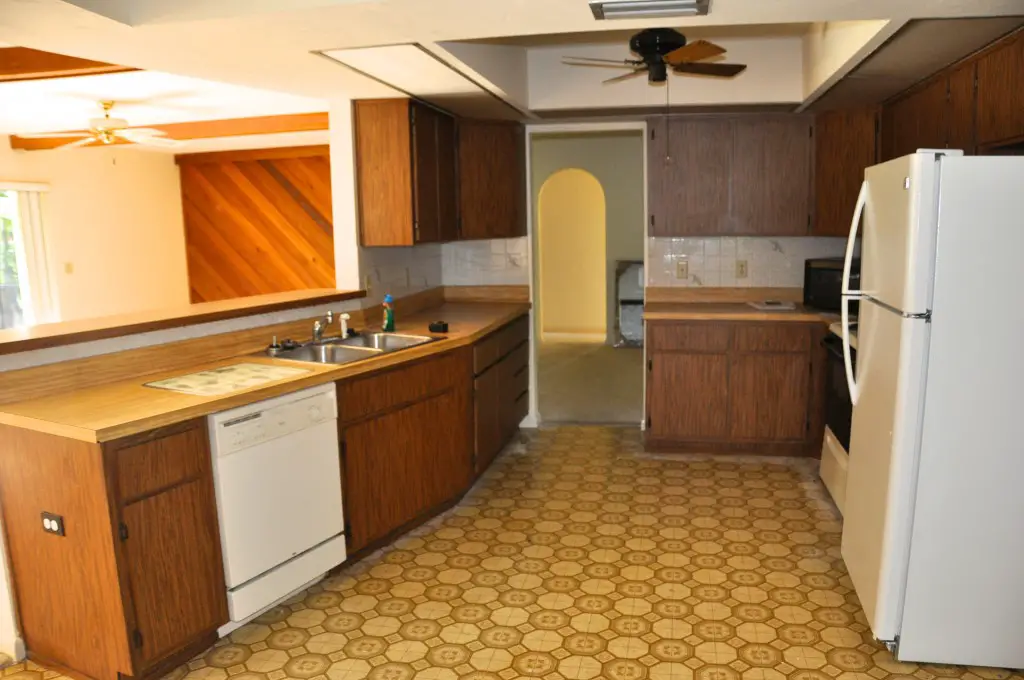 And here are some After photos…
This is how it looks today. It is pretty much unrecognizable. It is much more open, which we love. I was going for a coastal, airy beachy vibe which I have always loved. Plus we live in a beach town so it seemed appropriate.
Our island is huge at 11 ft x 6ft, and offers a ton of storage. We added white cabinets and Quartz countertops. I DIY'd the pendant lights over the island. The backsplash was a splurge from Lunada Bay Tile and I LOVE it. Appliances are from JennAir. We replaced all the floors with hard wood. We especially love our wine fridge and our ice machine that are both inserted into our island.
Below I tried to match up the 'before' and 'after' pictures as best as I could, all taken from the same angles so you could see the dramatic results.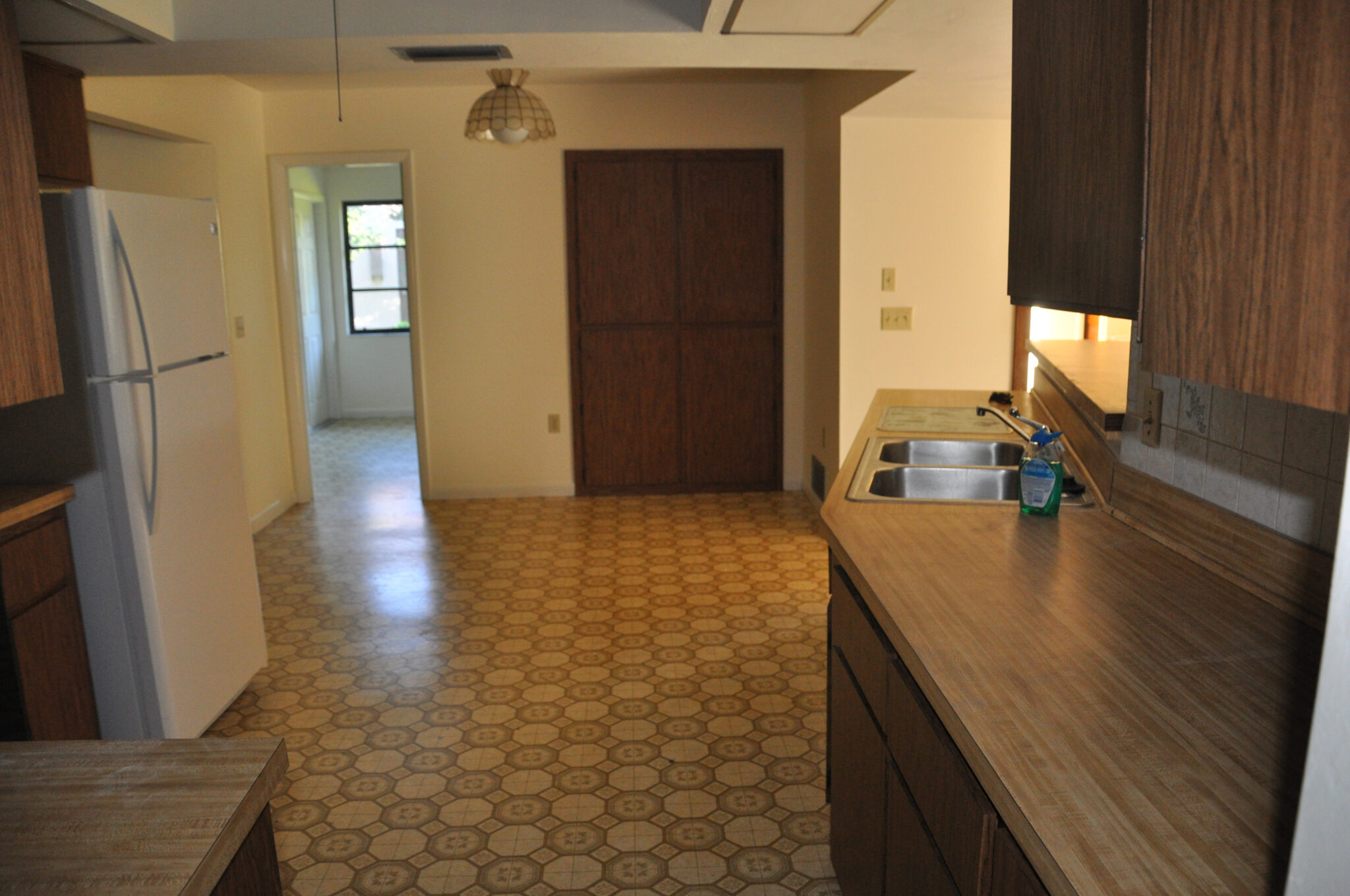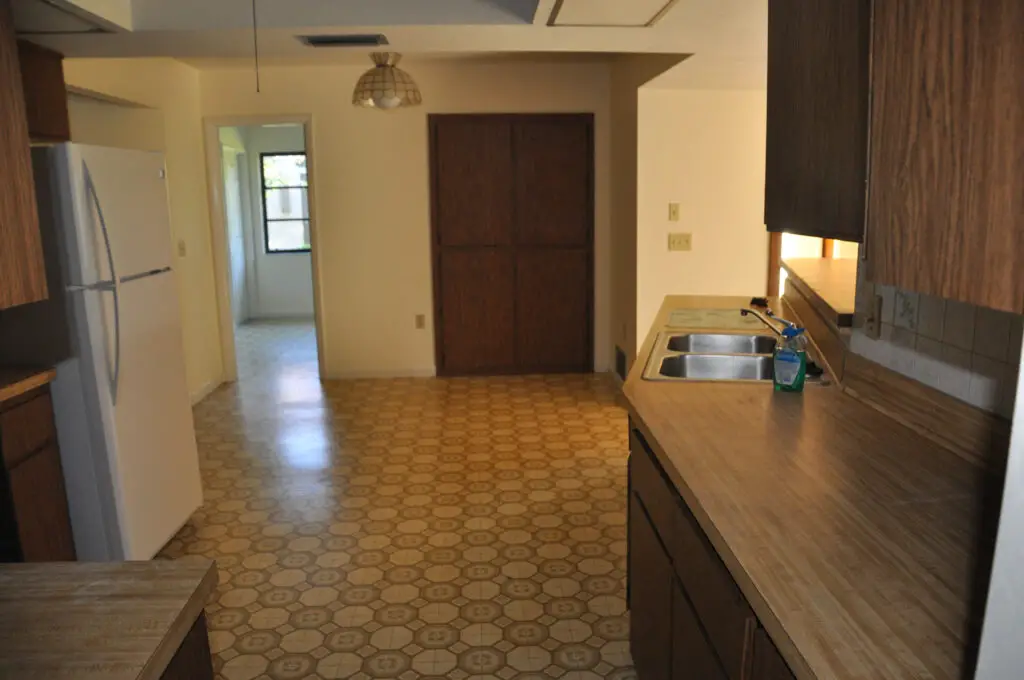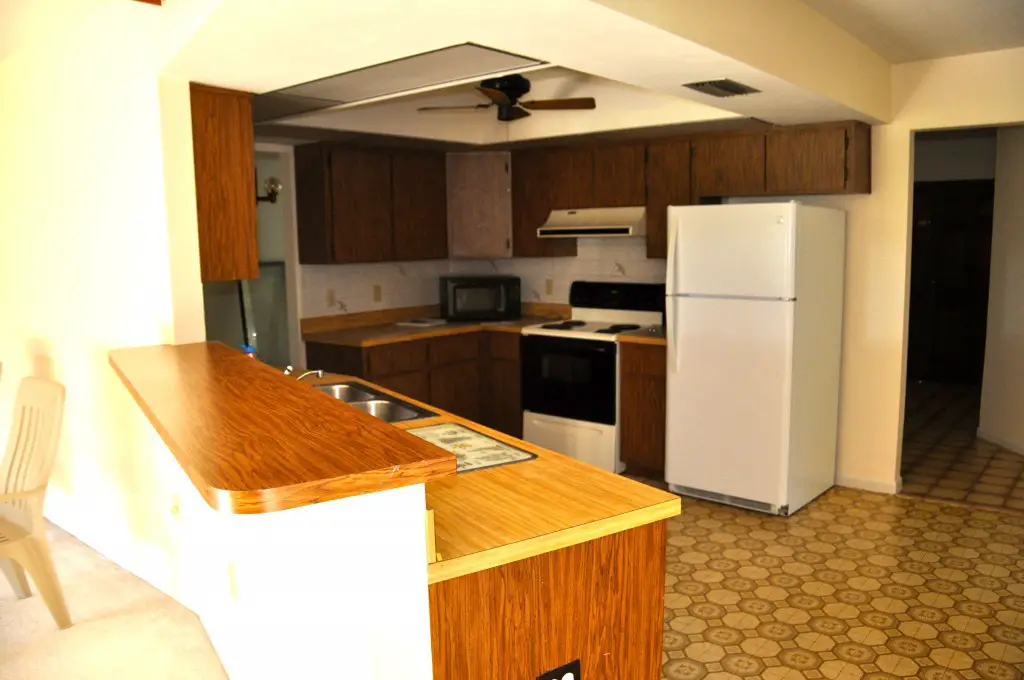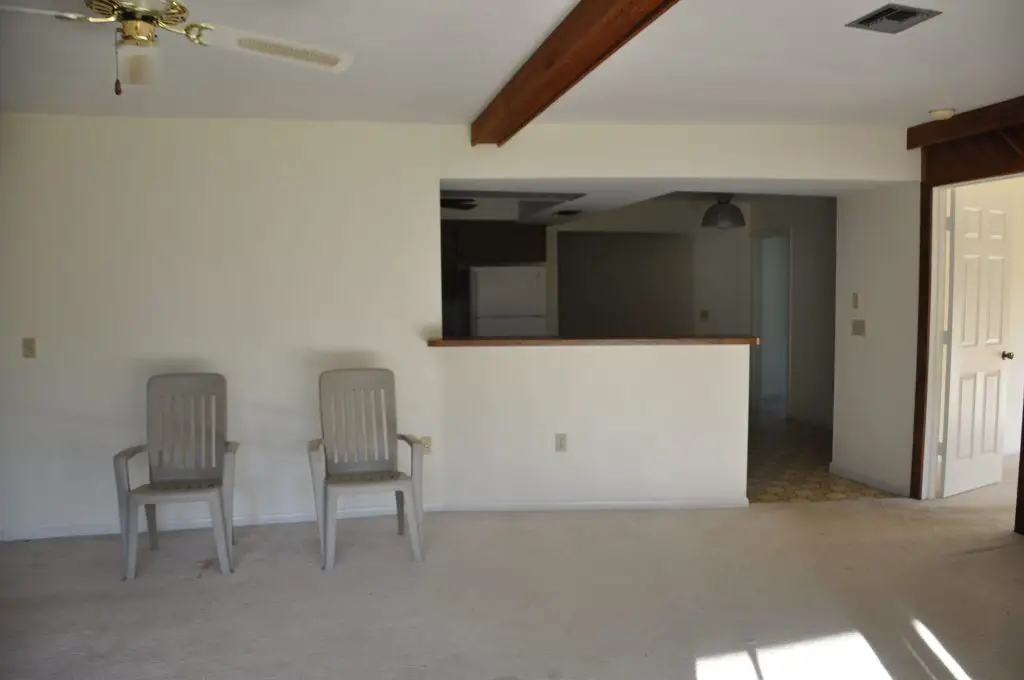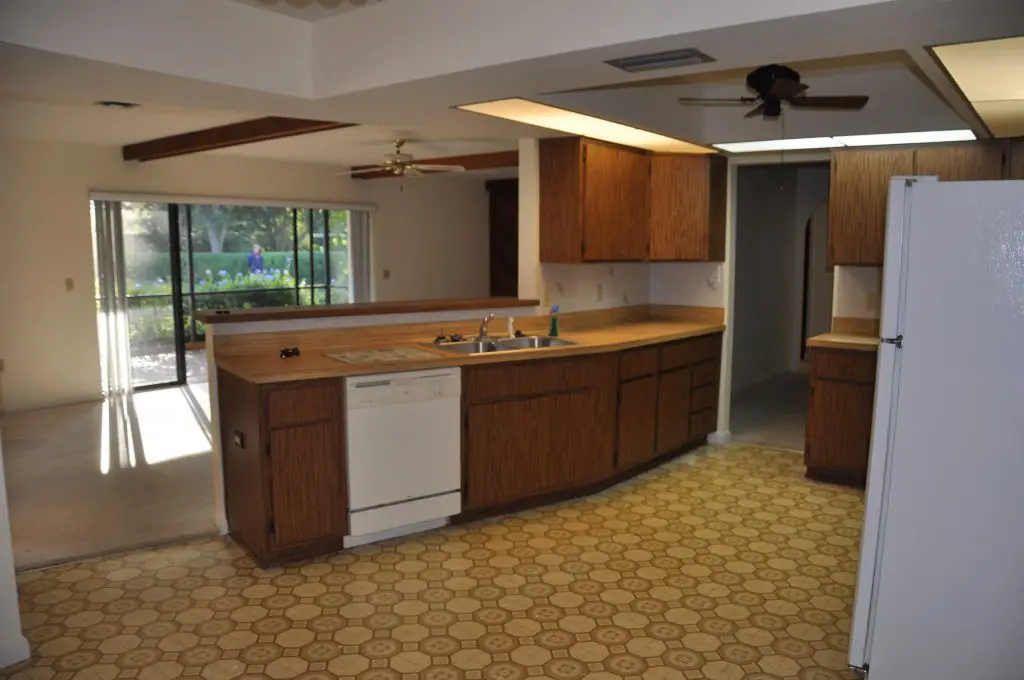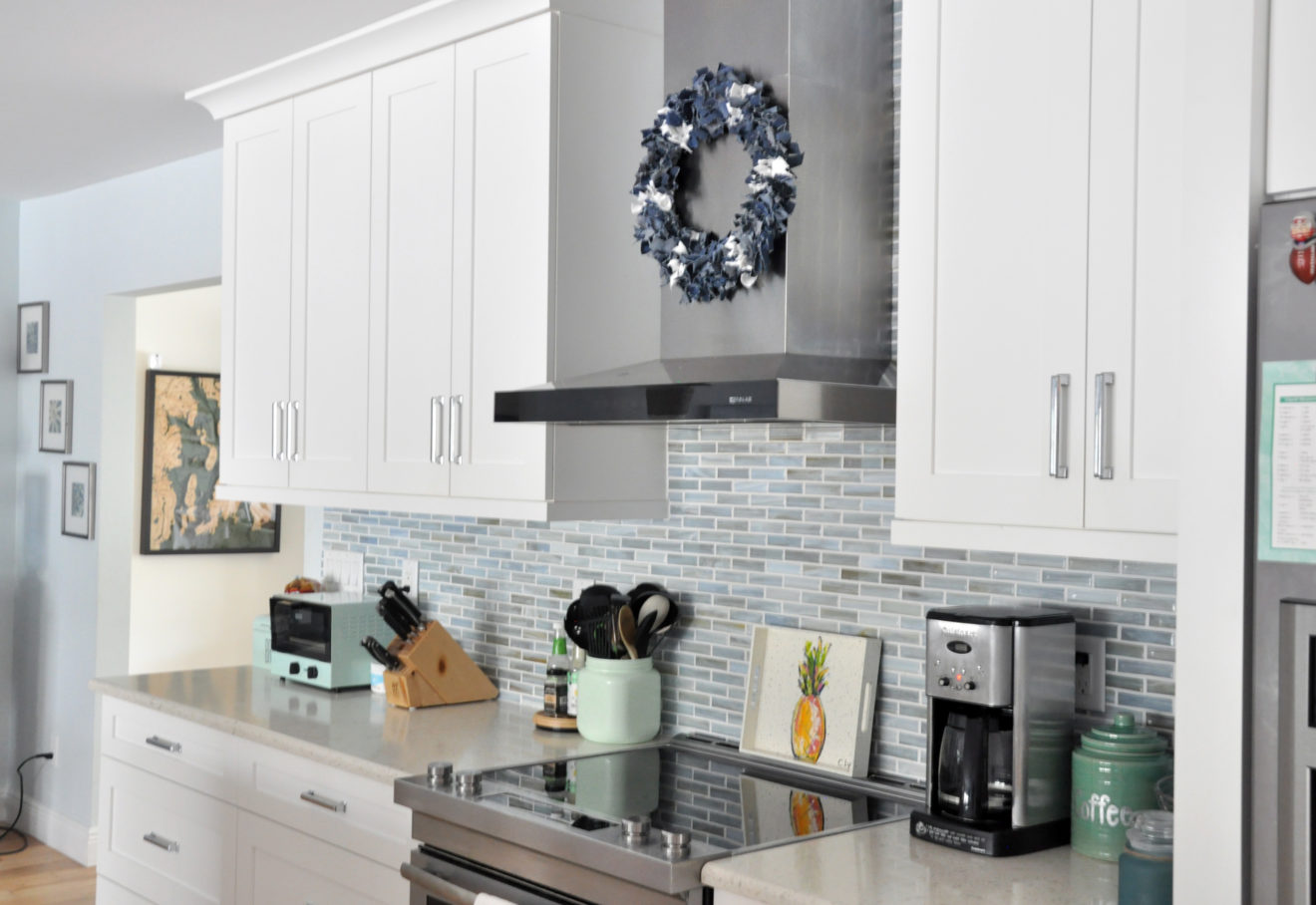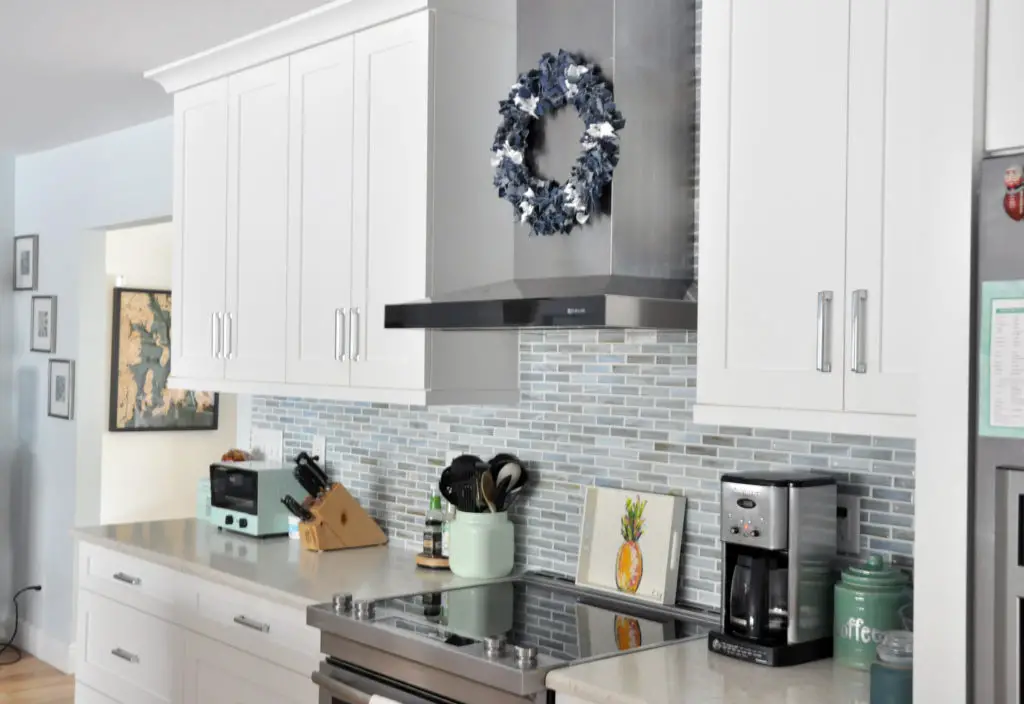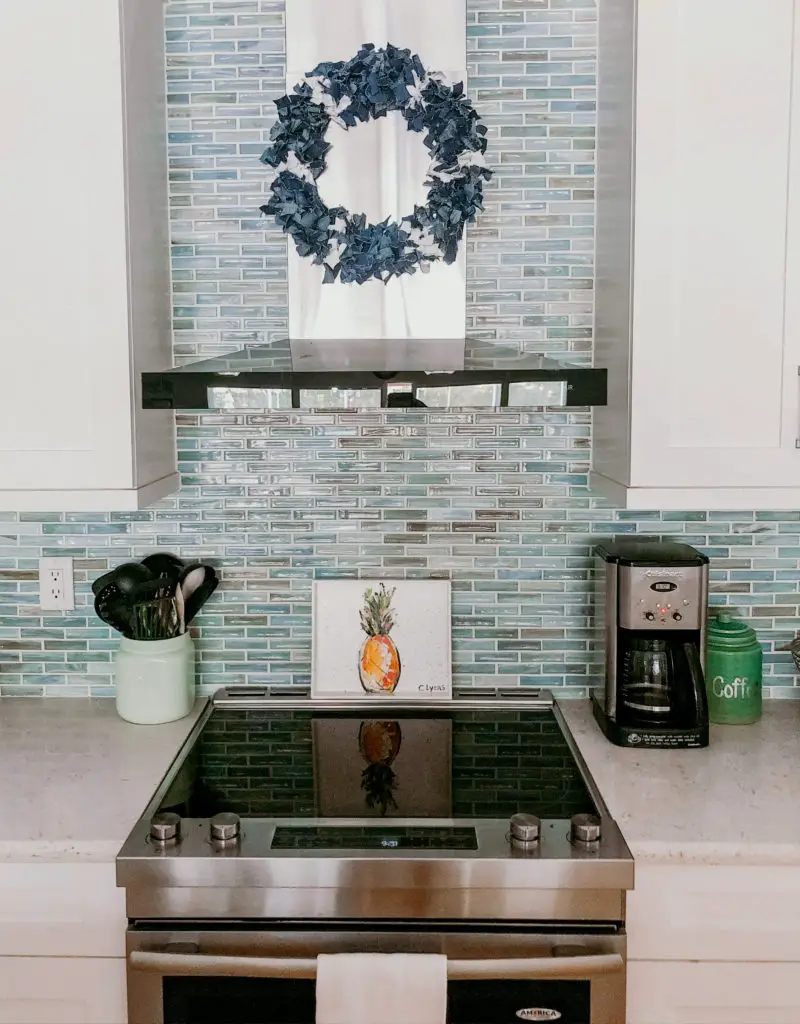 Things I wish we would have done…
The area you see in the far wall in our kitchen has always bothered me and I'd love to do something with it eventually. This is how it looked when we first moved in. The black table and wine racks that we already owned fit nicely in the space so there they stayed. I eventually painted them to blend in more, but wouldn't cabinets have looked good here, and offered even more storage? This is where our cats food bowls and water lives and our somewhat ugly water dispenser. Someday I would love to add more cabinets here though.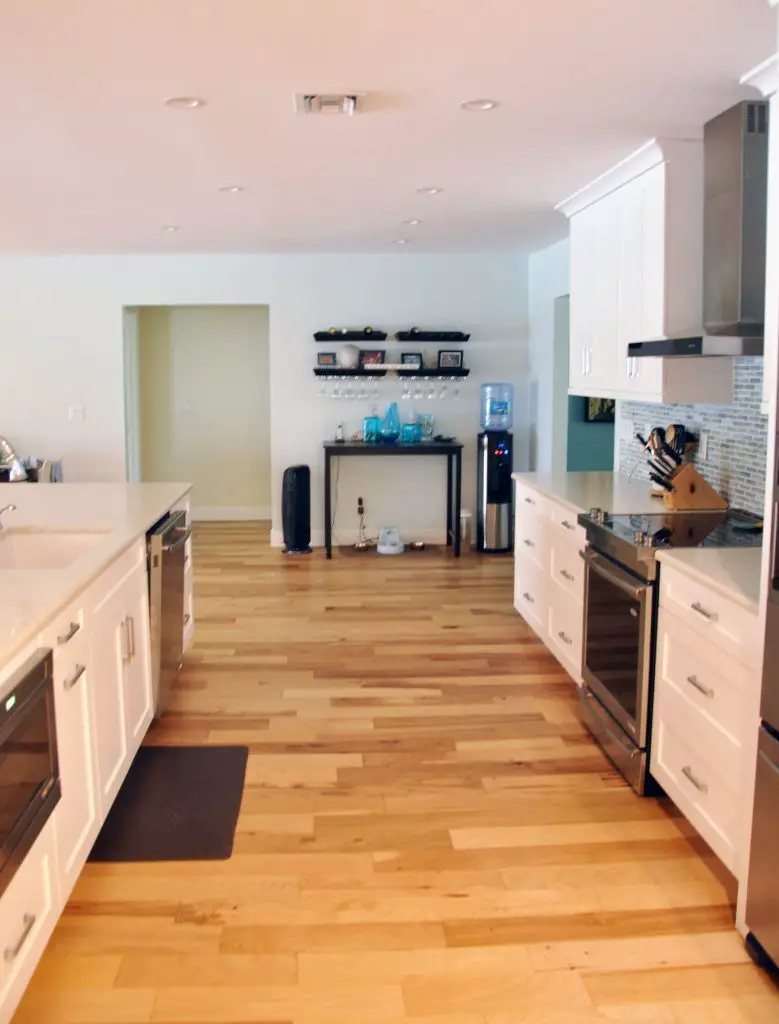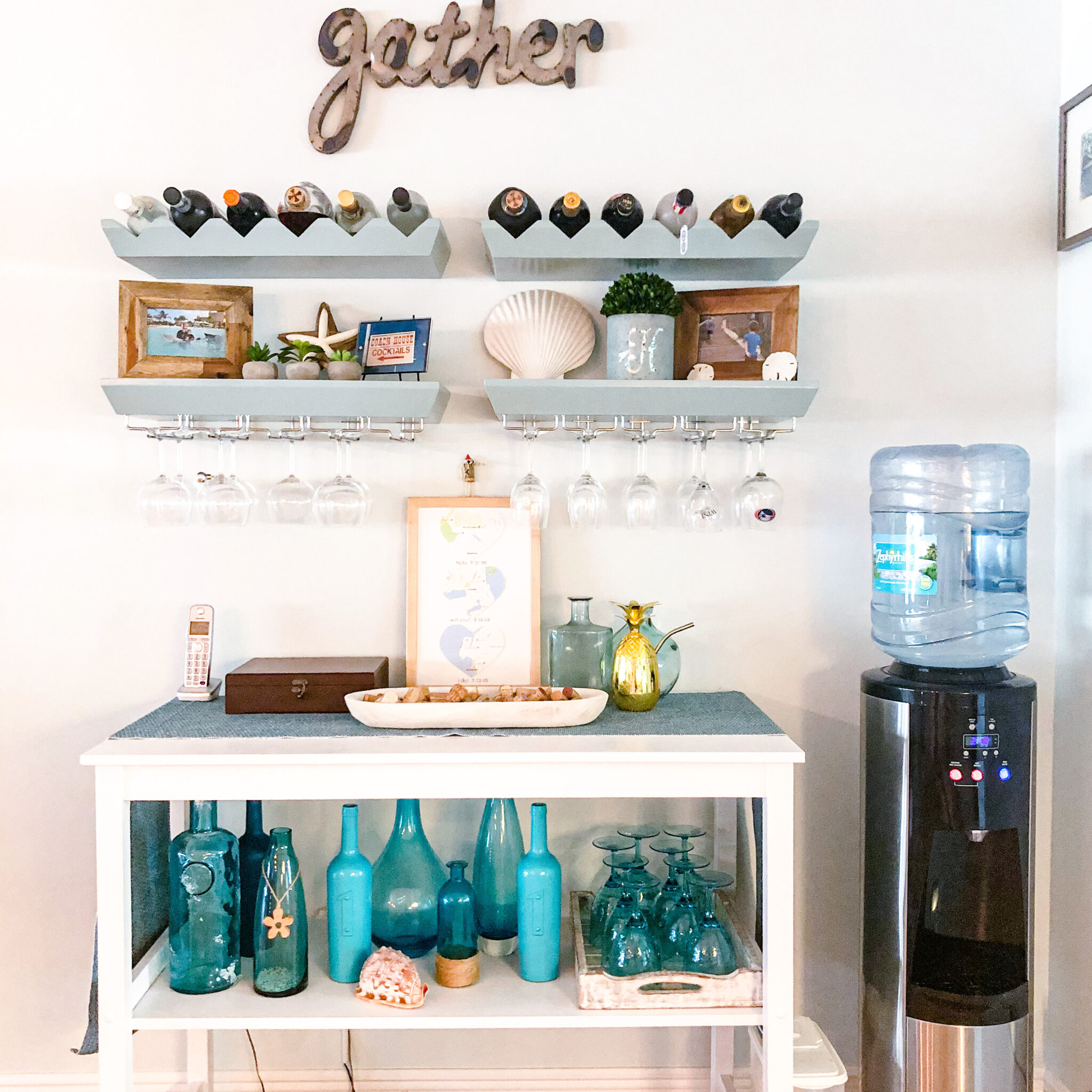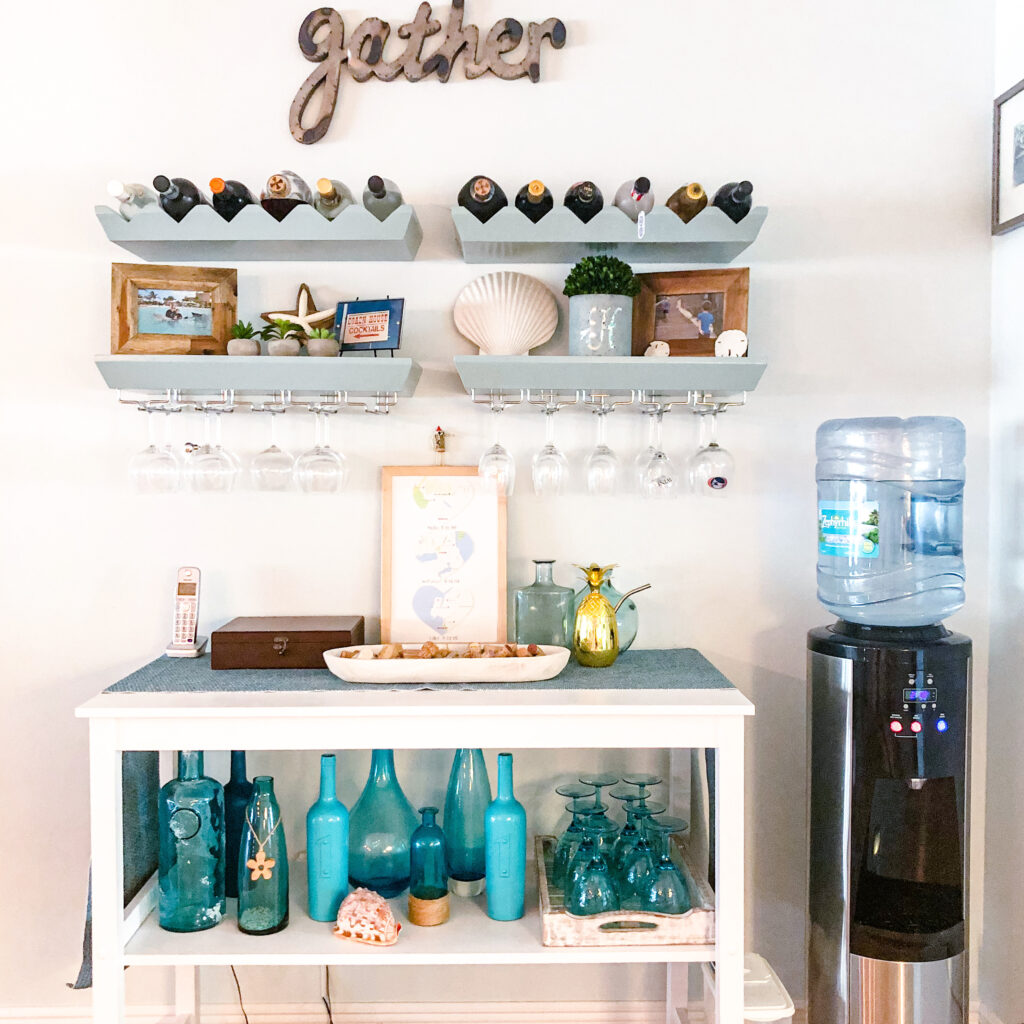 Shop my home on my liketoknow.it account. Feel free to give me a follow.
Dining Room…
The dining room is completely different now too. Here are some before photos.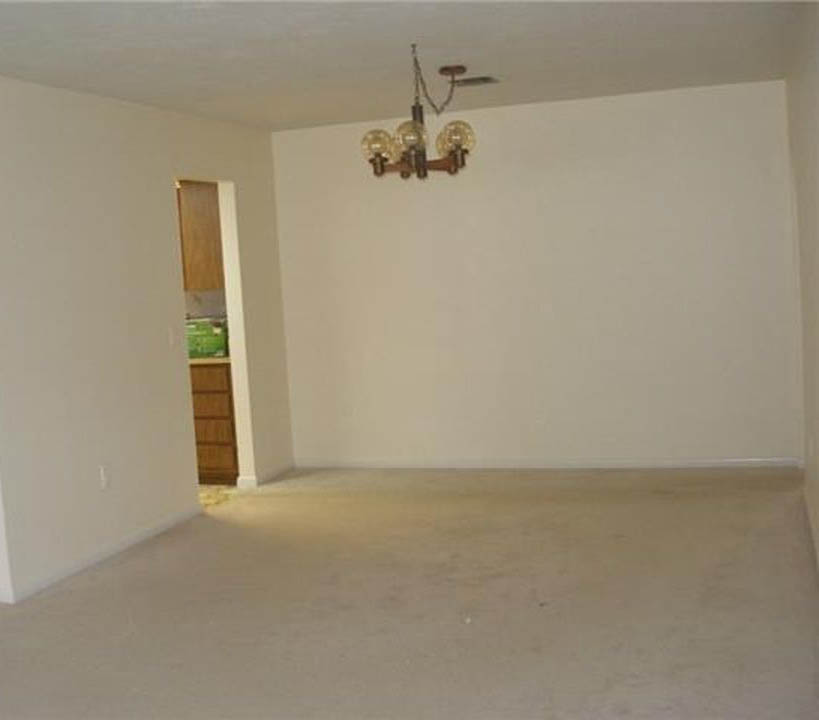 We opened this room all up too. The hardwood floors continue into this room, and we added a nice bay window. There are lots of DIY projects in here too. Like this dining room table makeover, hutch, this trash to treasure bench, and this thrift store find.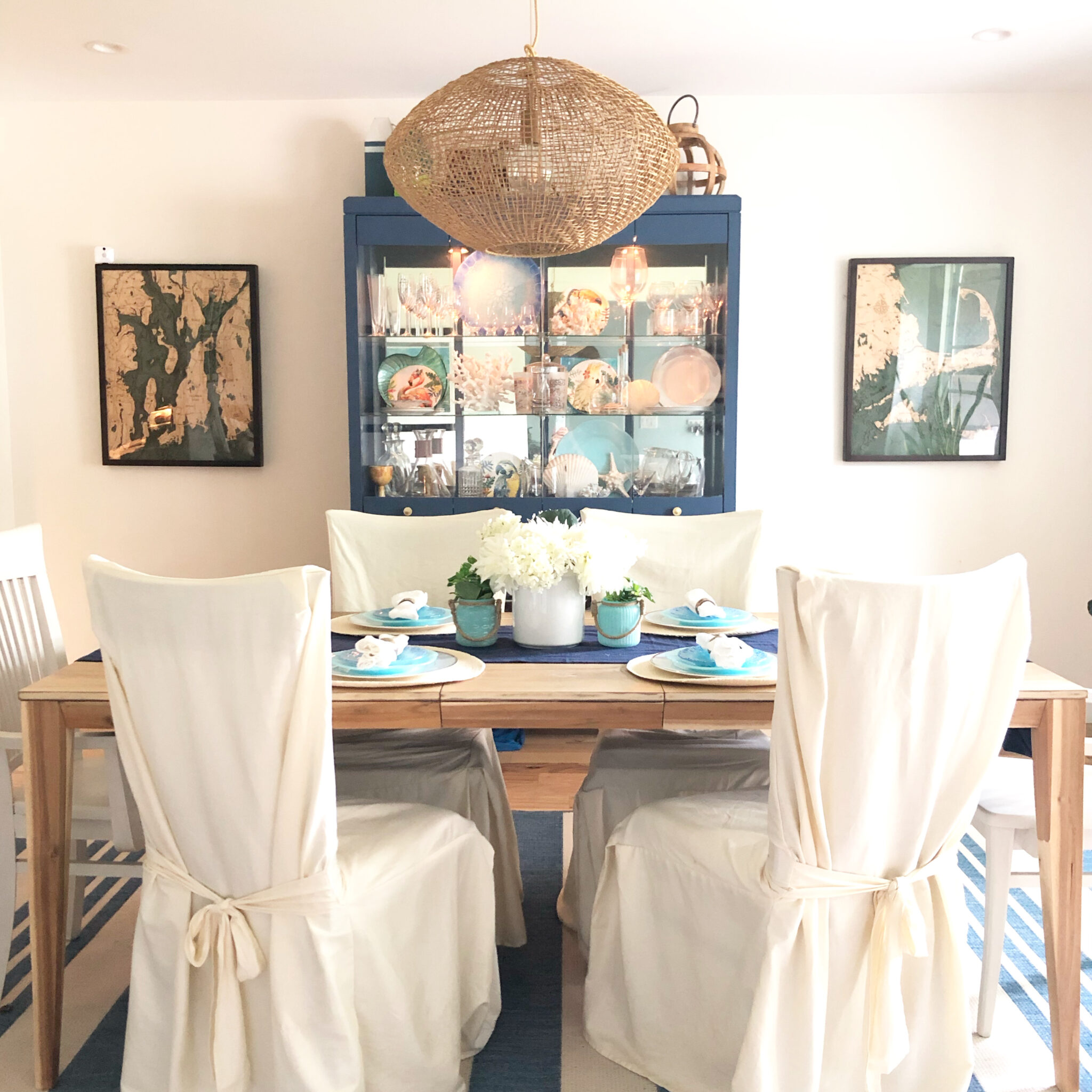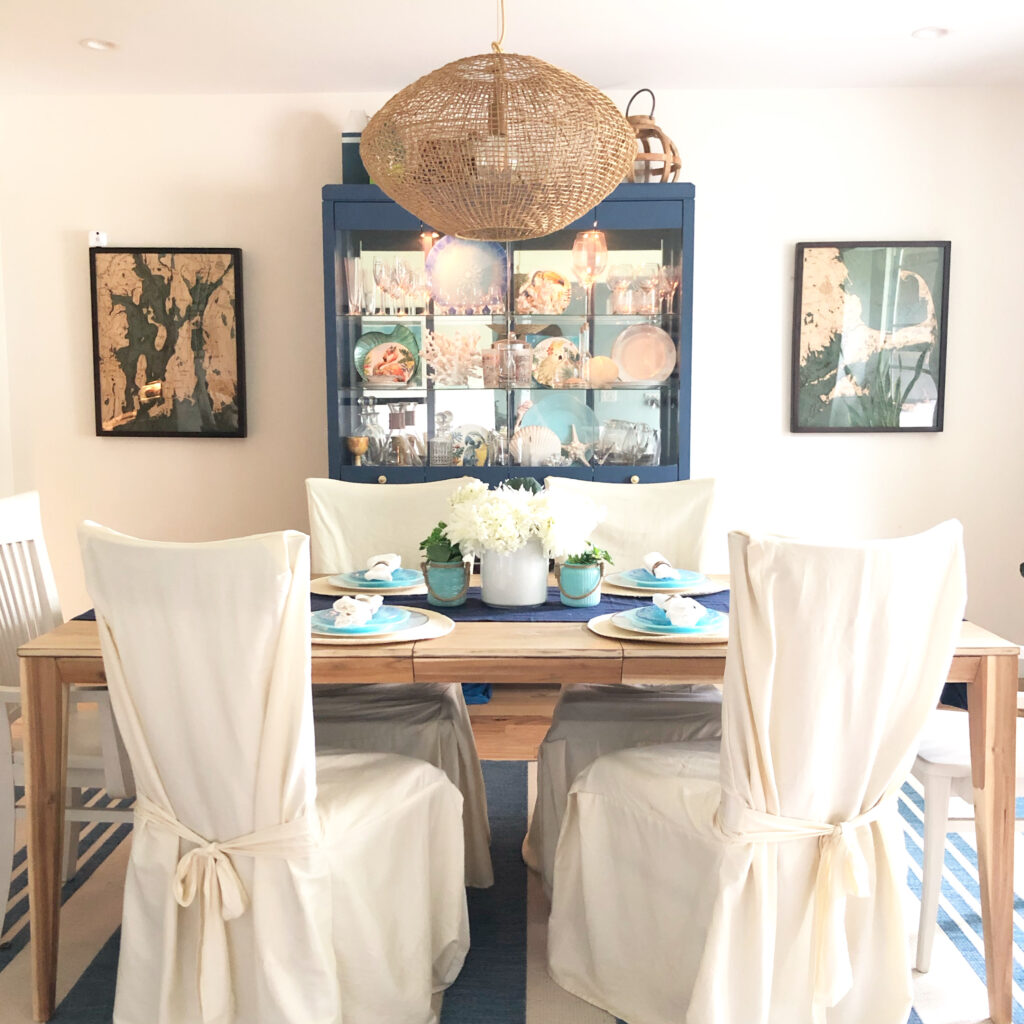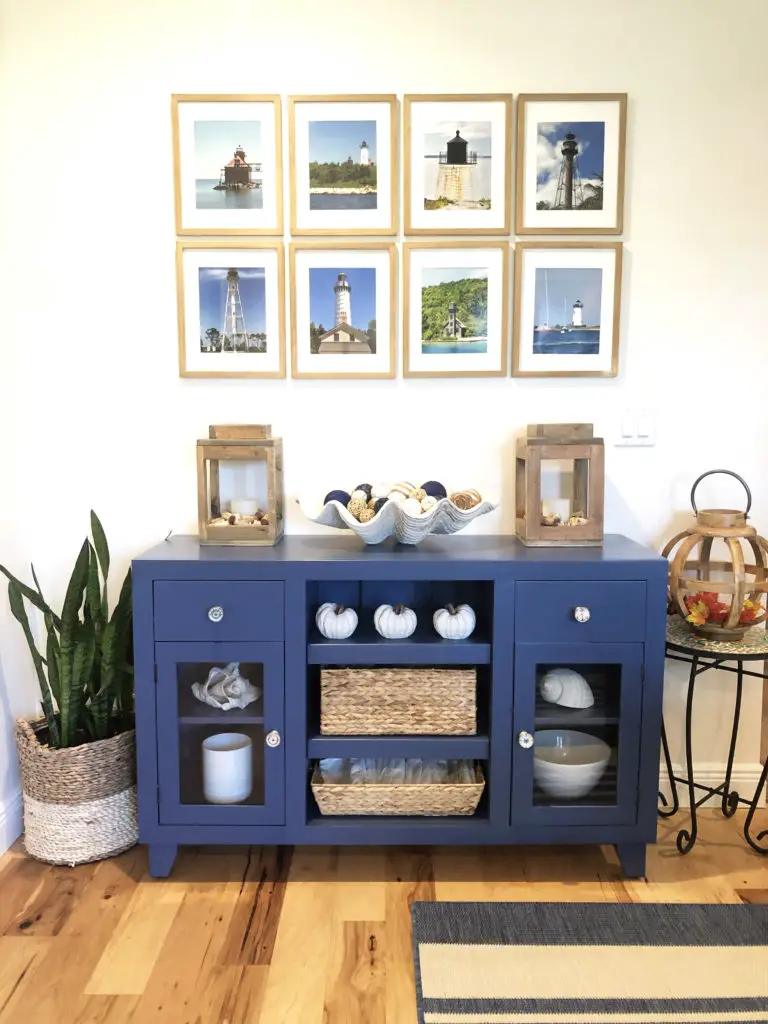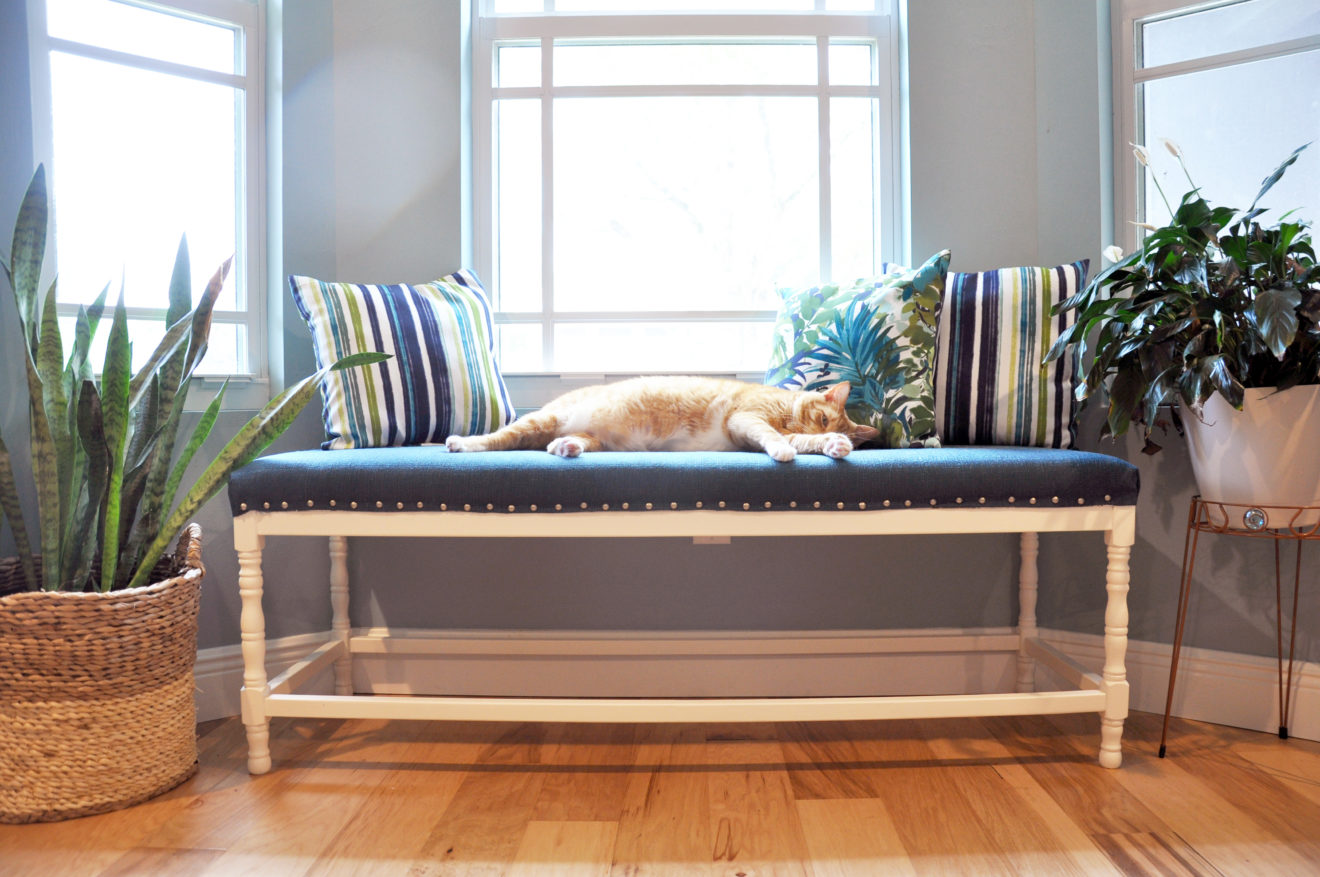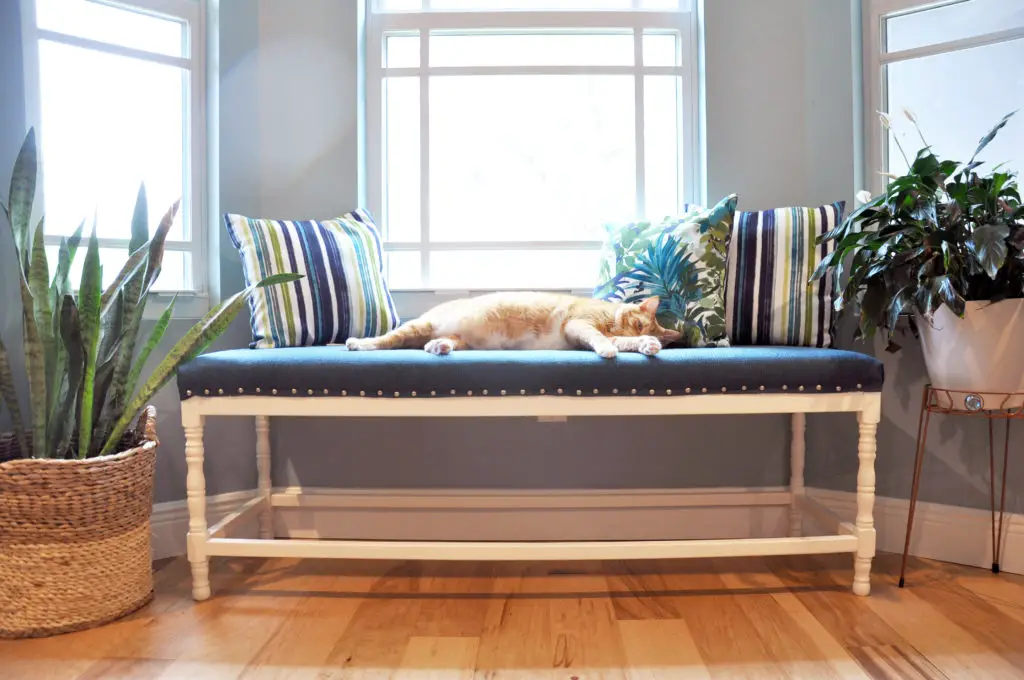 Shop my home on my liketoknow.it account. Feel free to give me a follow.
Living Room…
We expanded the size of the living room as well. We essentially closed in the old lanai and made it part of the living area (then added on a pool and a new caged in lanai).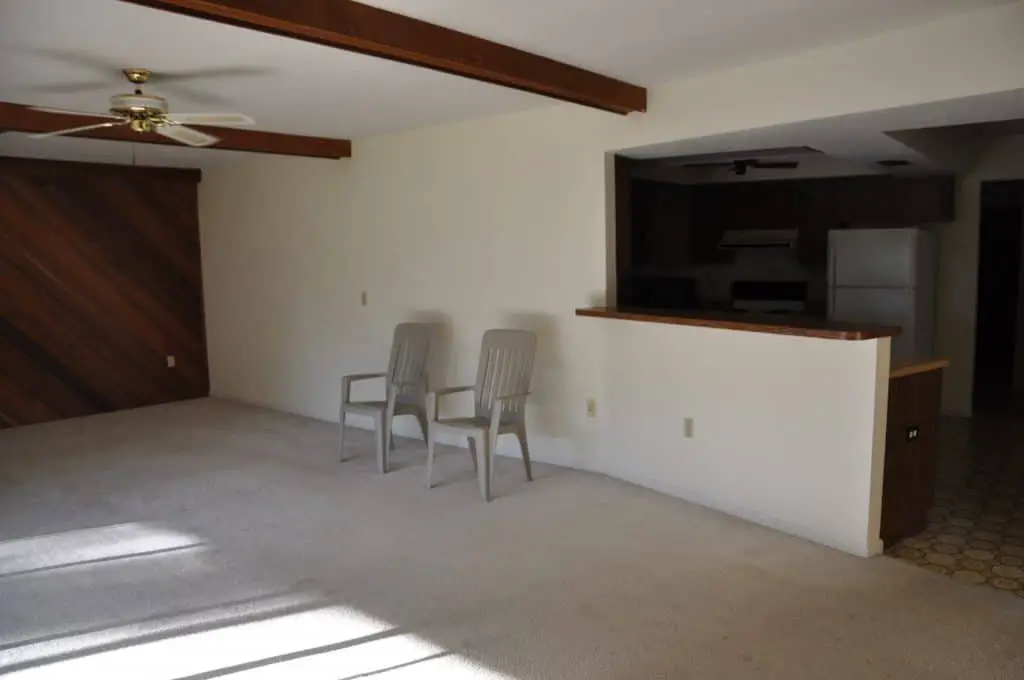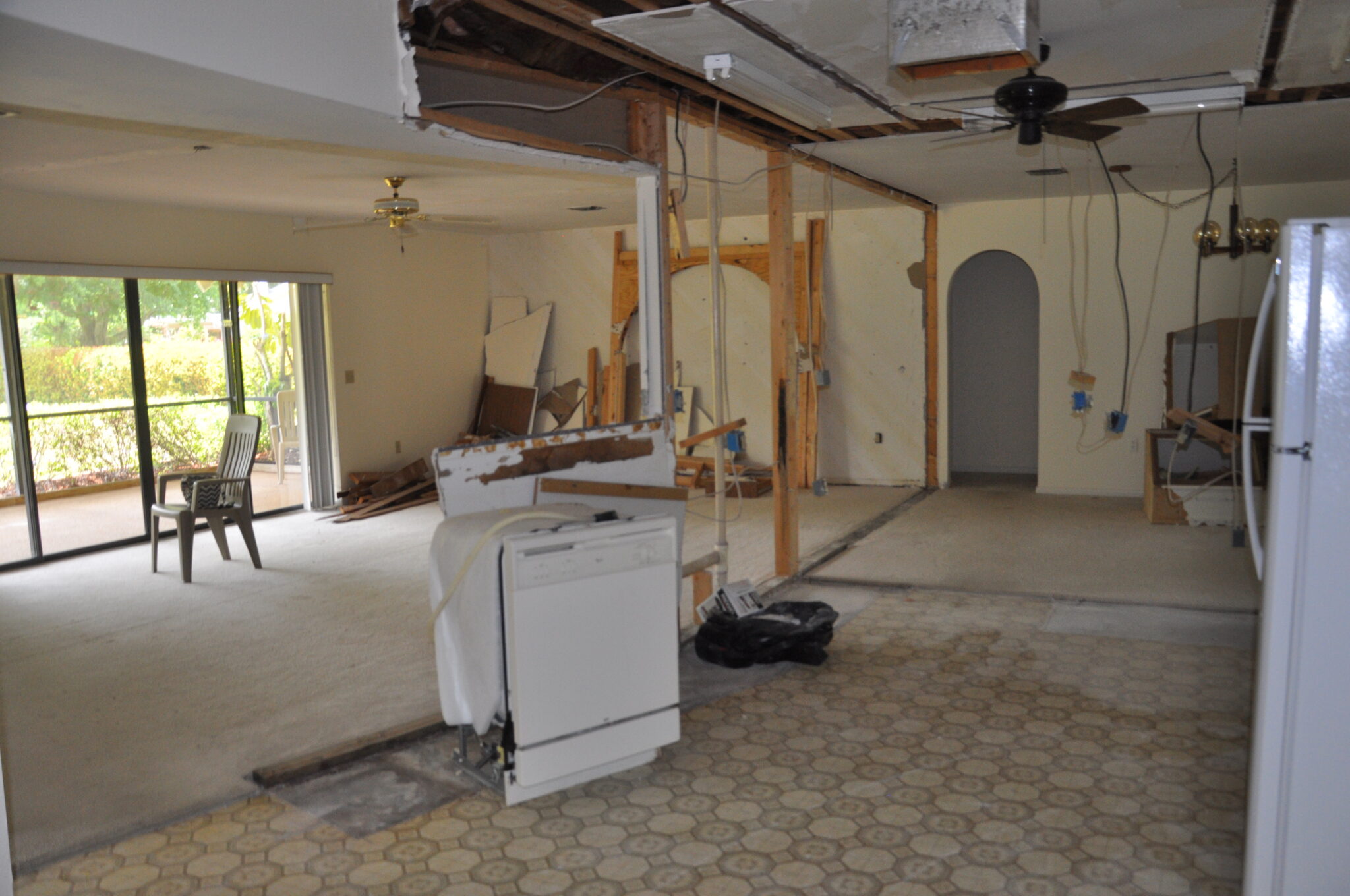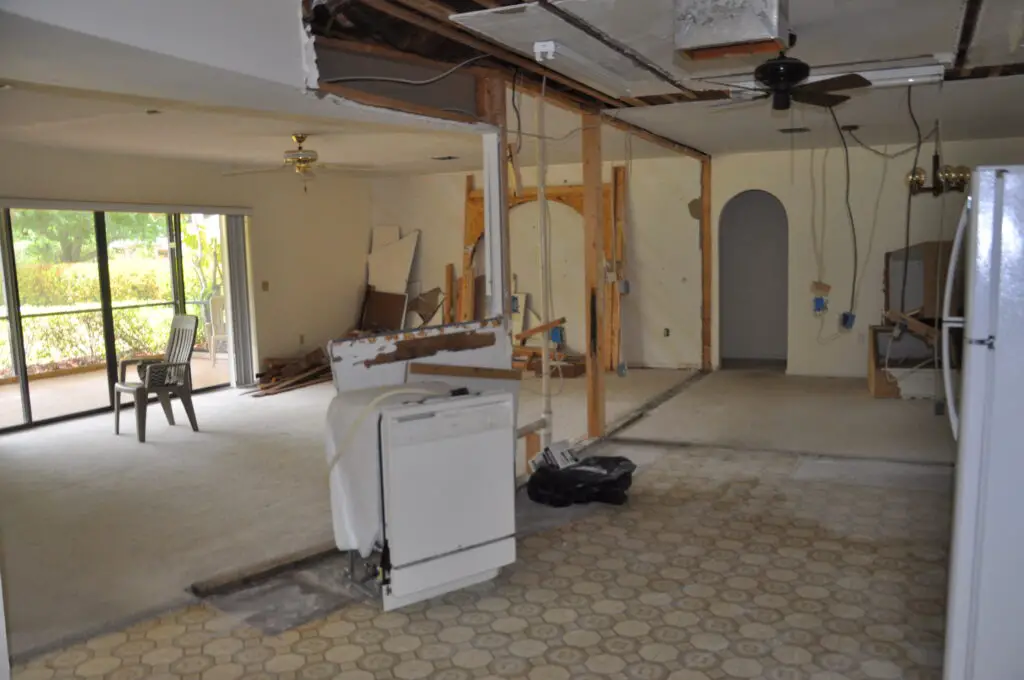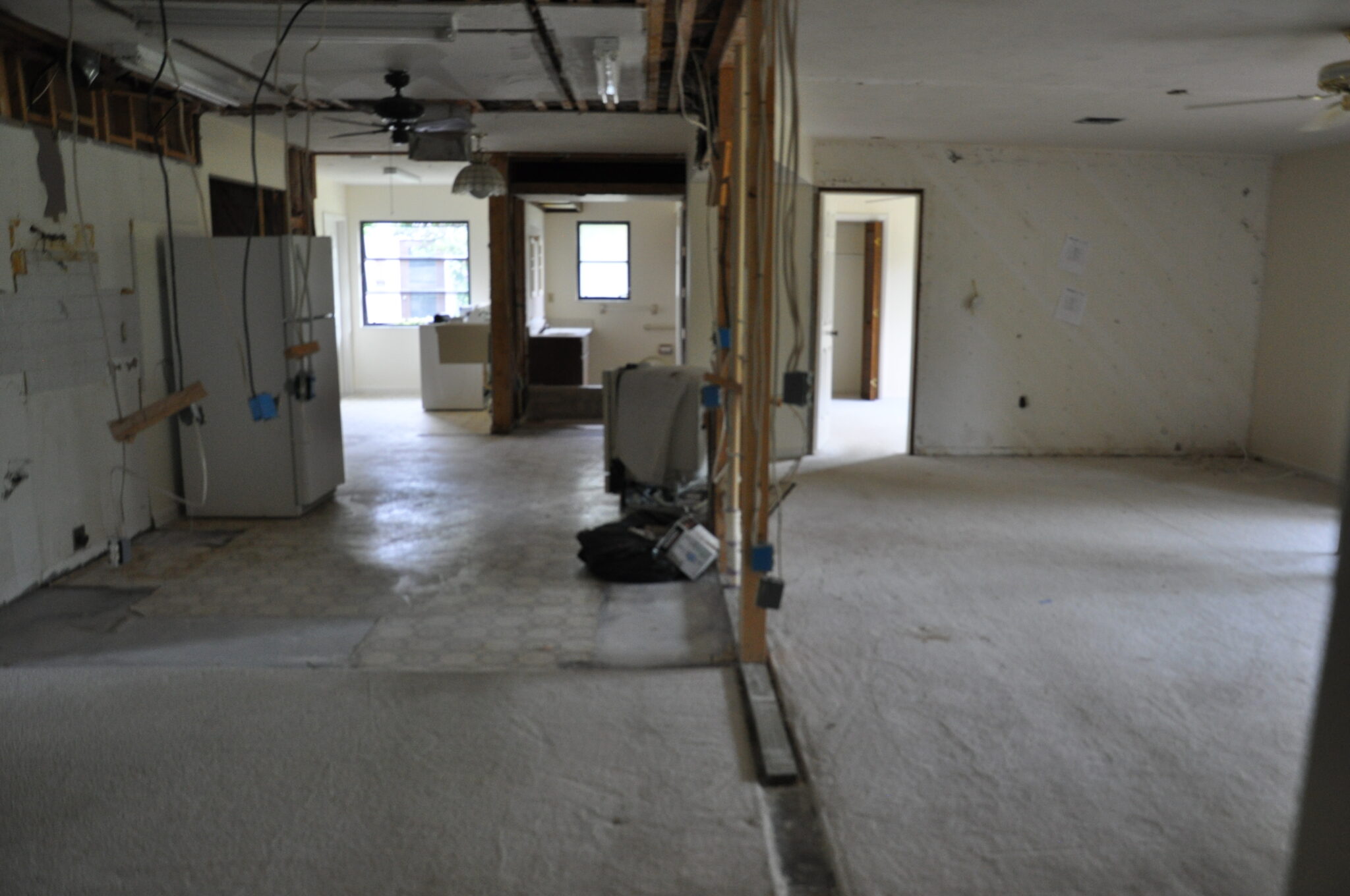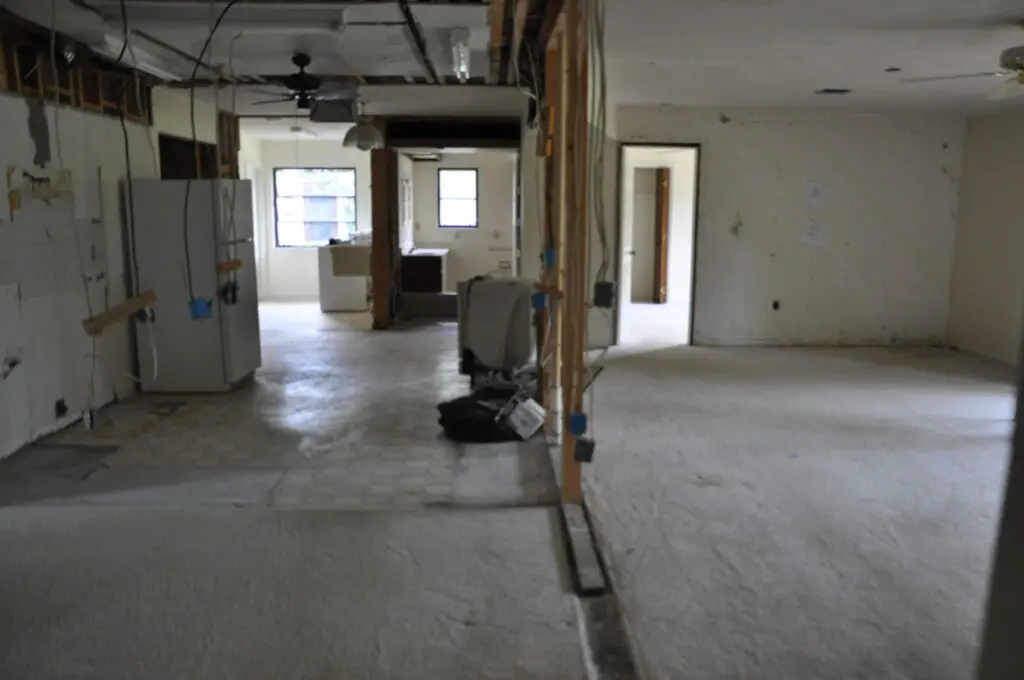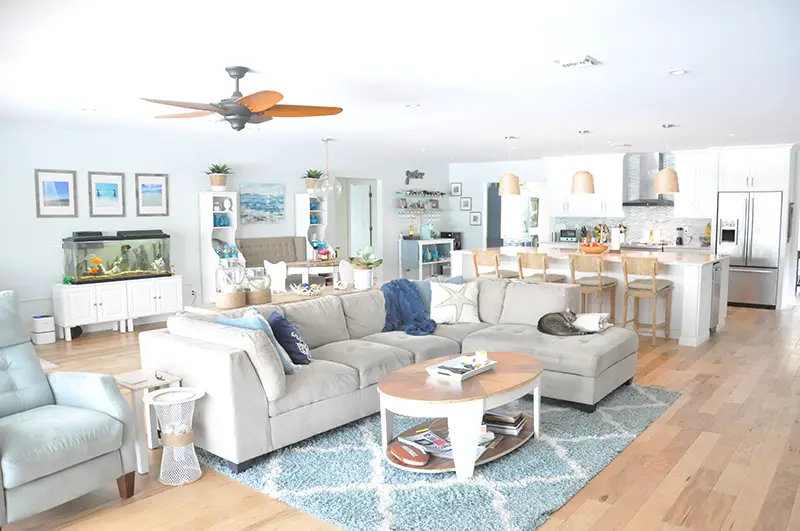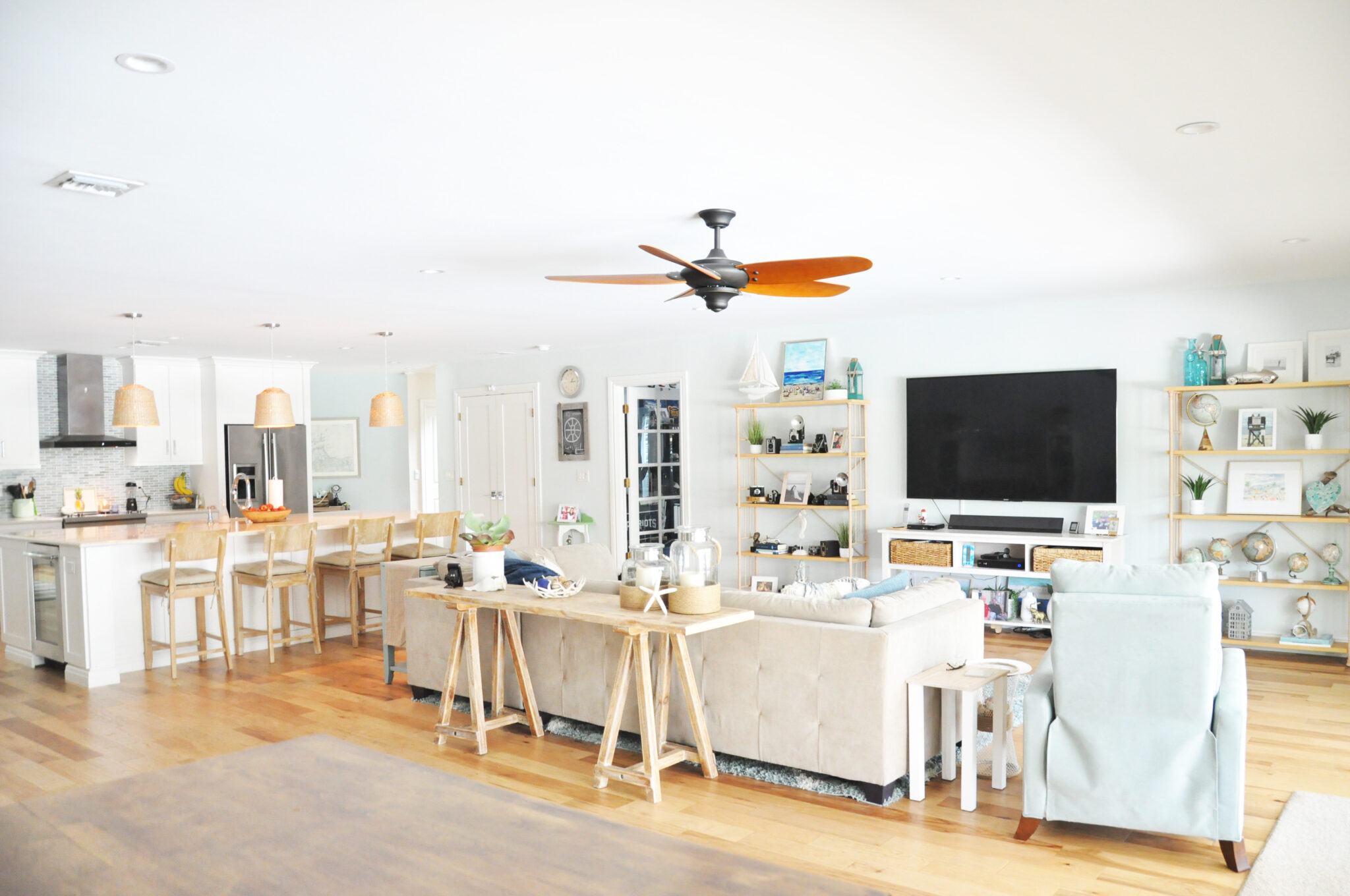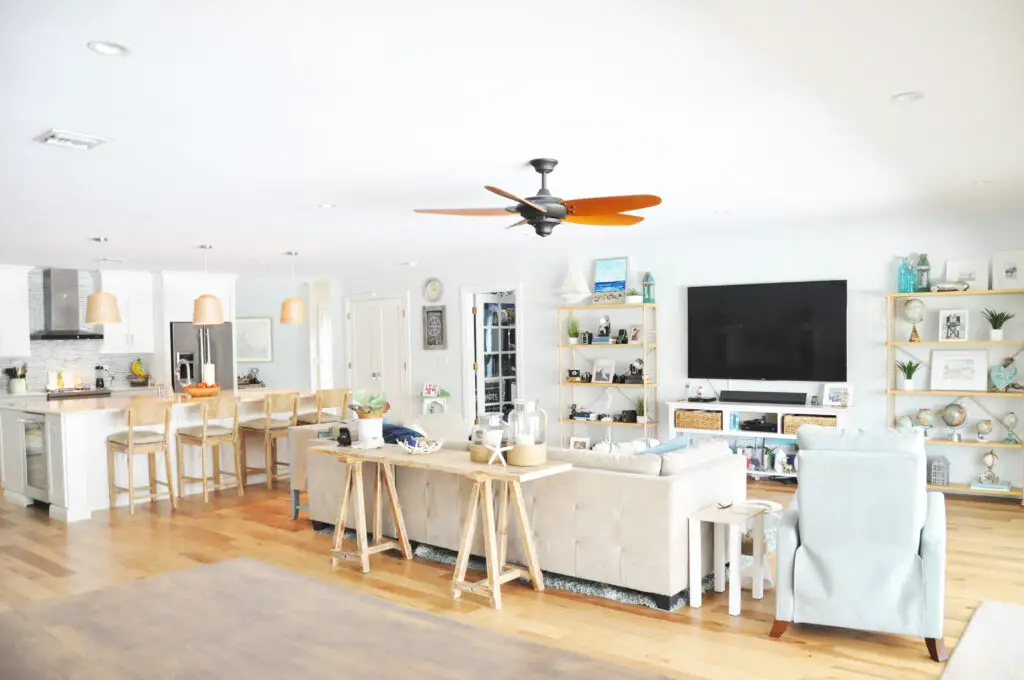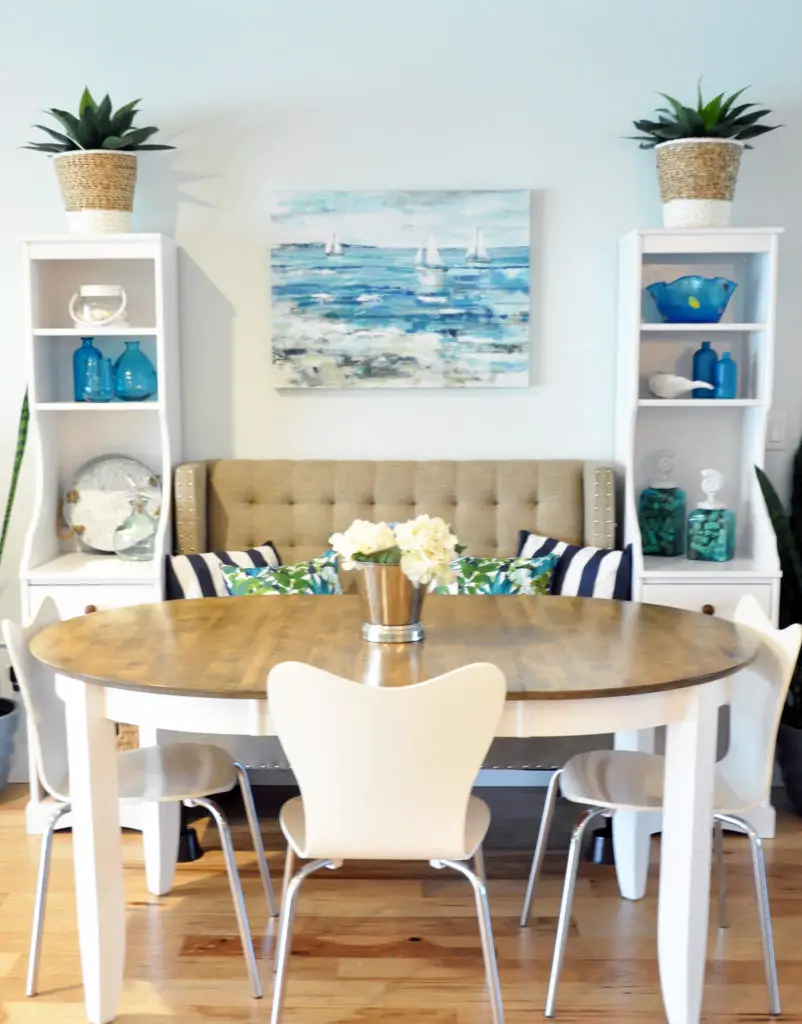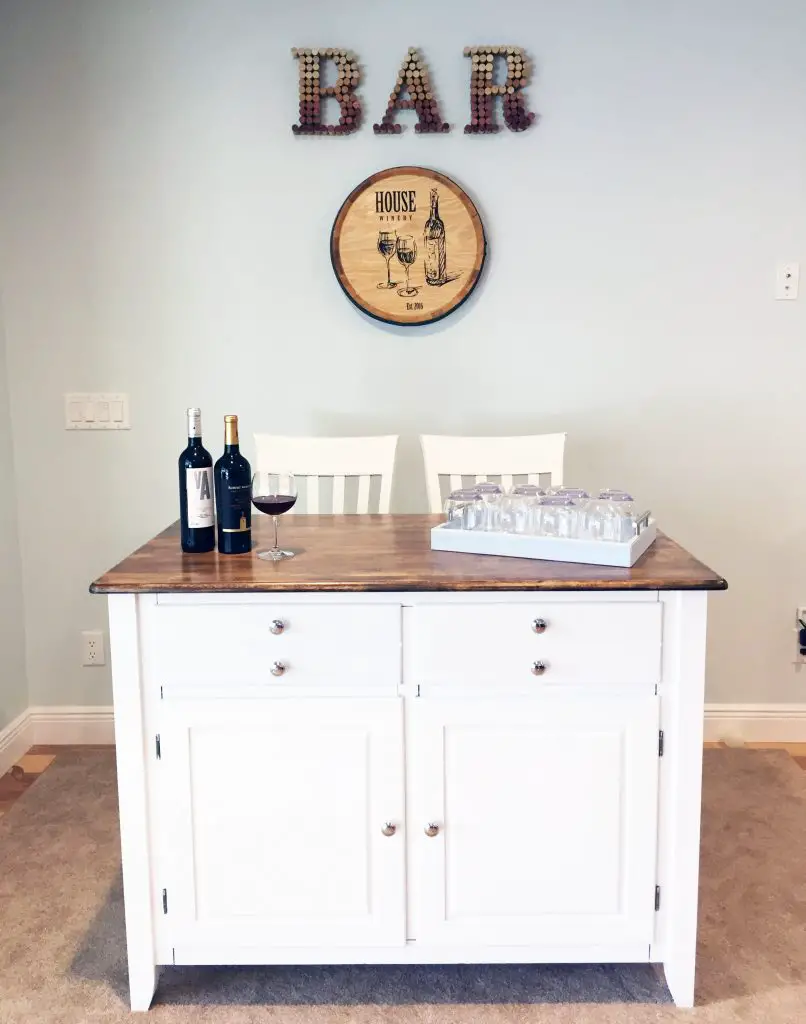 Shop my home on my liketoknow.it account. Feel free to give me a follow.
Guest Bathroom…
The old guest bathroom was just as outdated as the rest of the house. Here is a look at the before.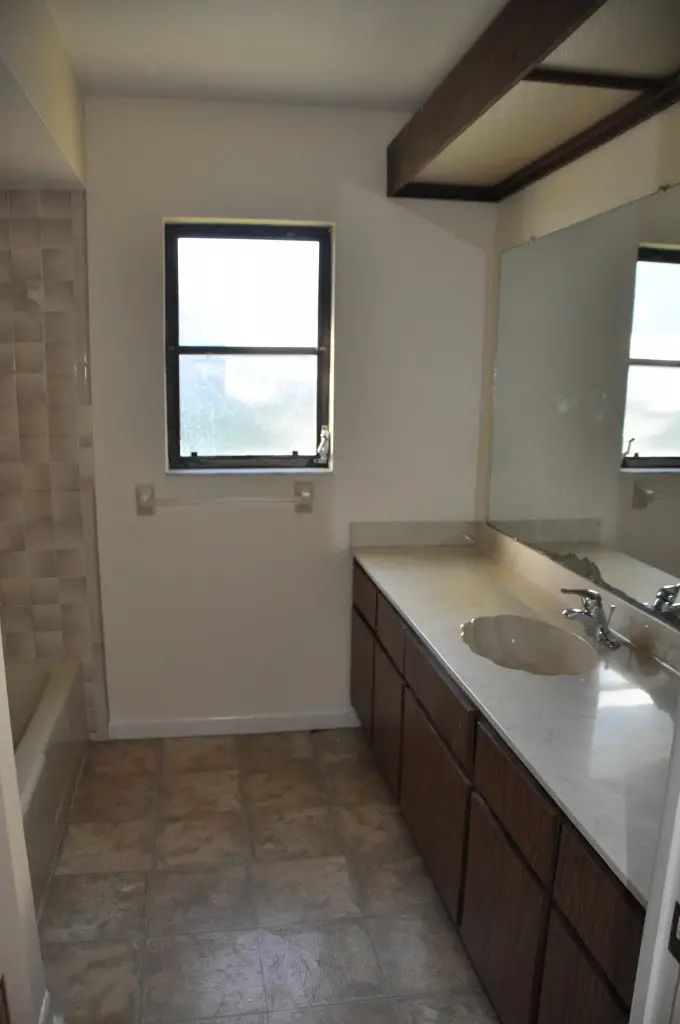 This is what it looked like when we moved in. Then a few years ago, I participated in the One Room Challenge and gave this room another makeover….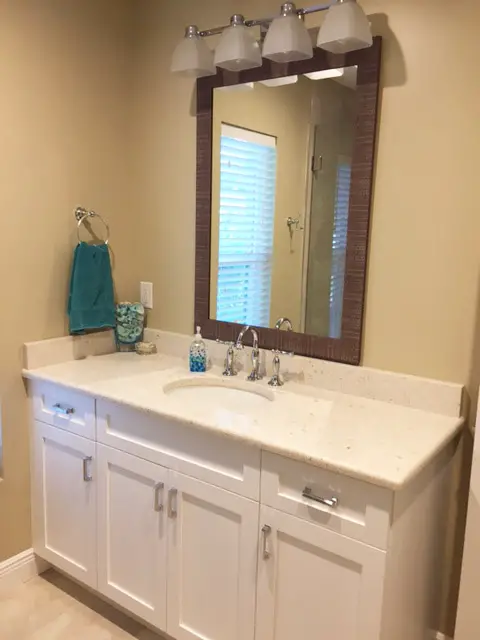 And now it looks like this….I added the wallpaper earlier this year.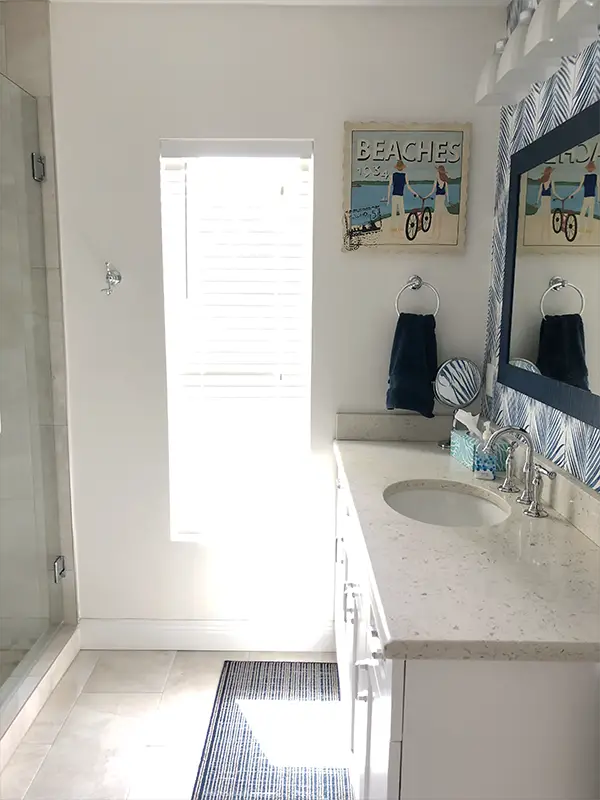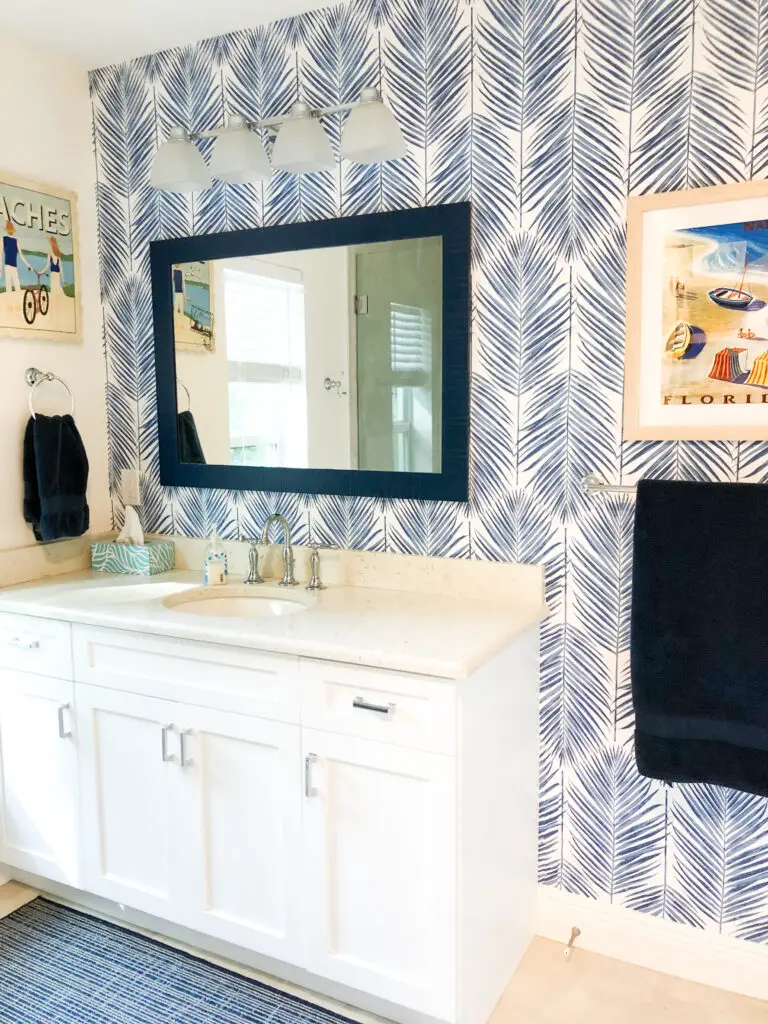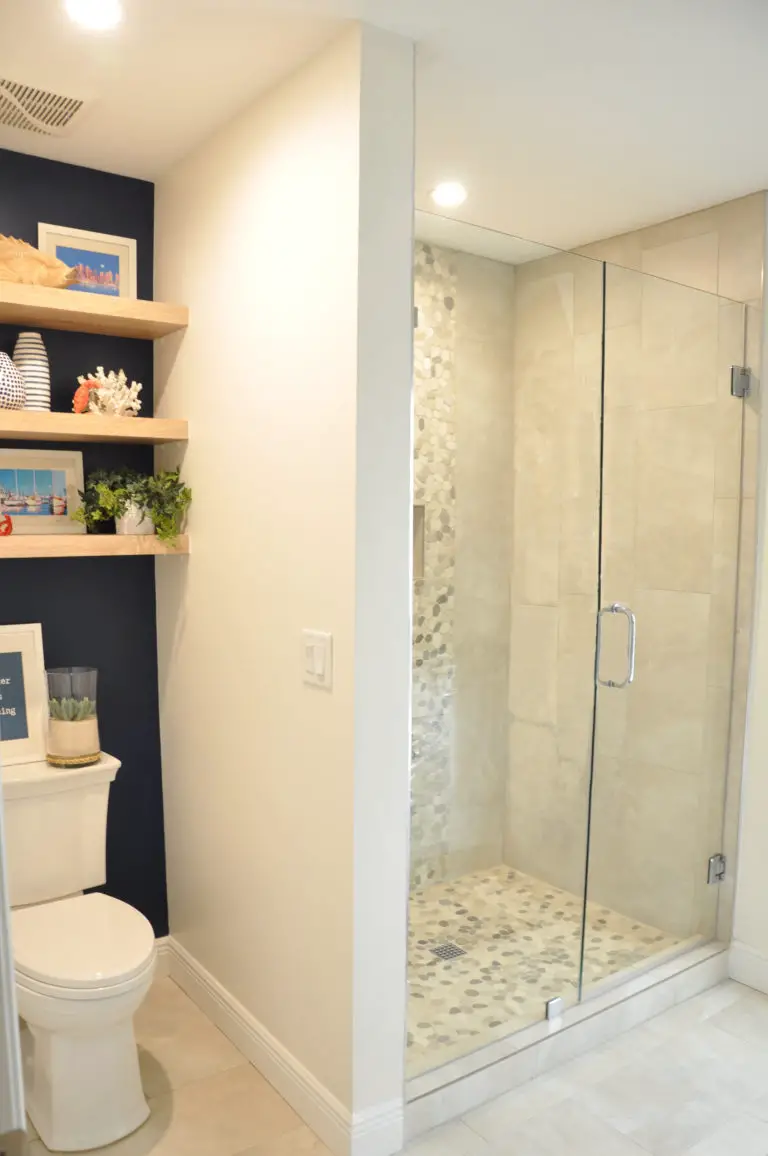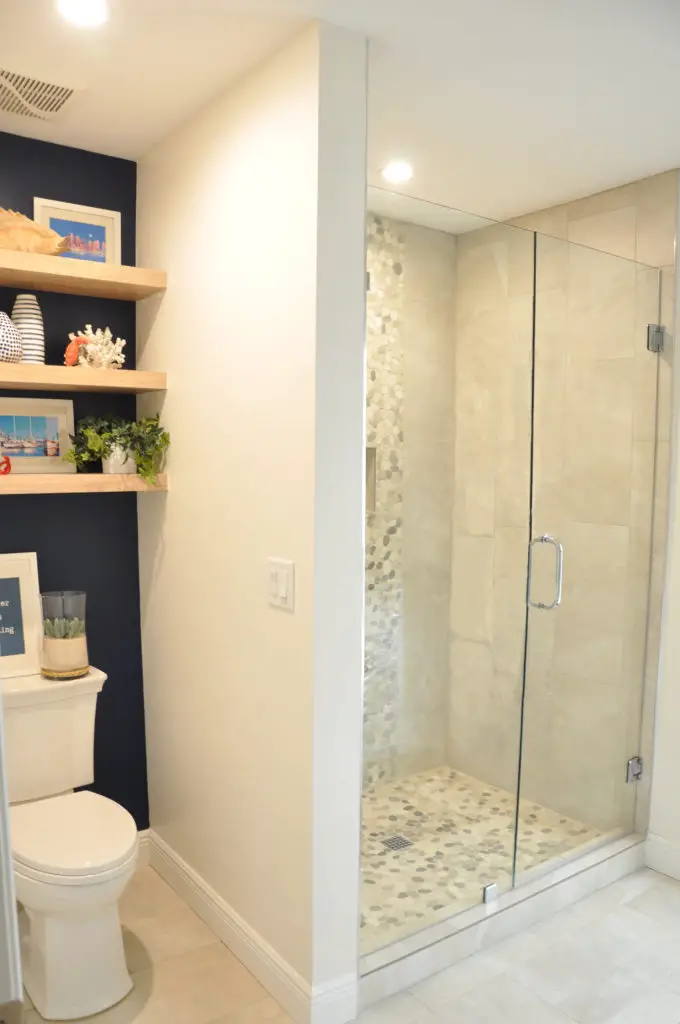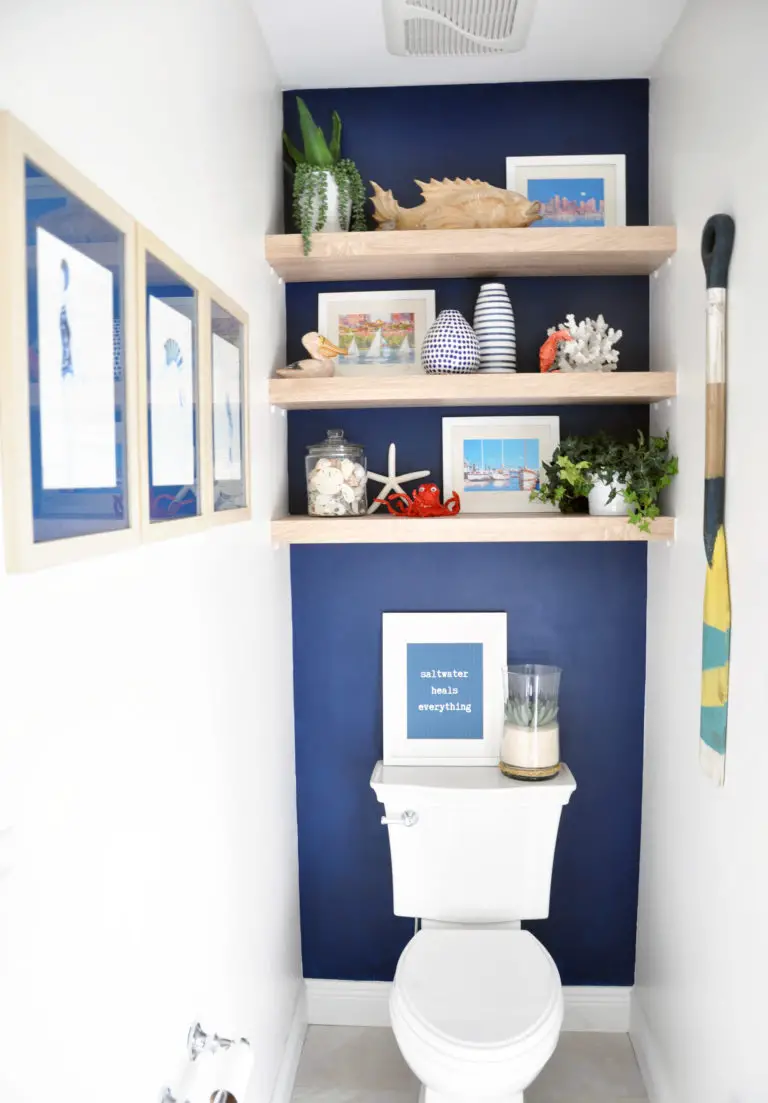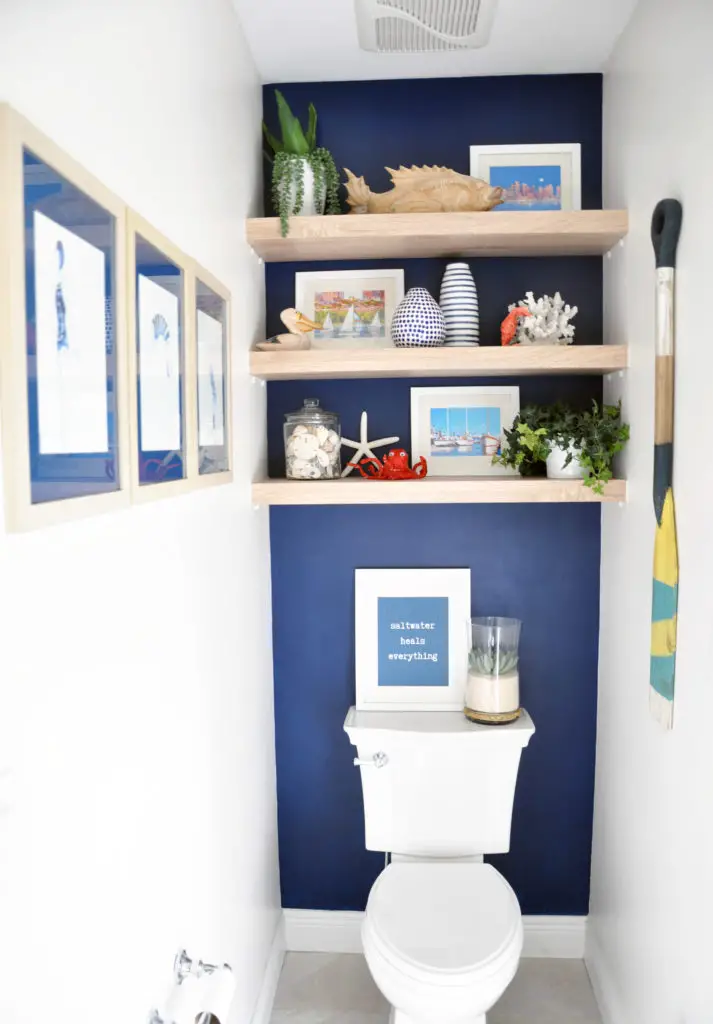 Shop my home on my liketoknow.it account. Feel free to give me a follow.
Pool…
One of the main reasons we bought this house was because of its large lot size, and the awesome neighborhood too. Since we had such a large yard, we were able to expand the house and add a pool and still have ample space.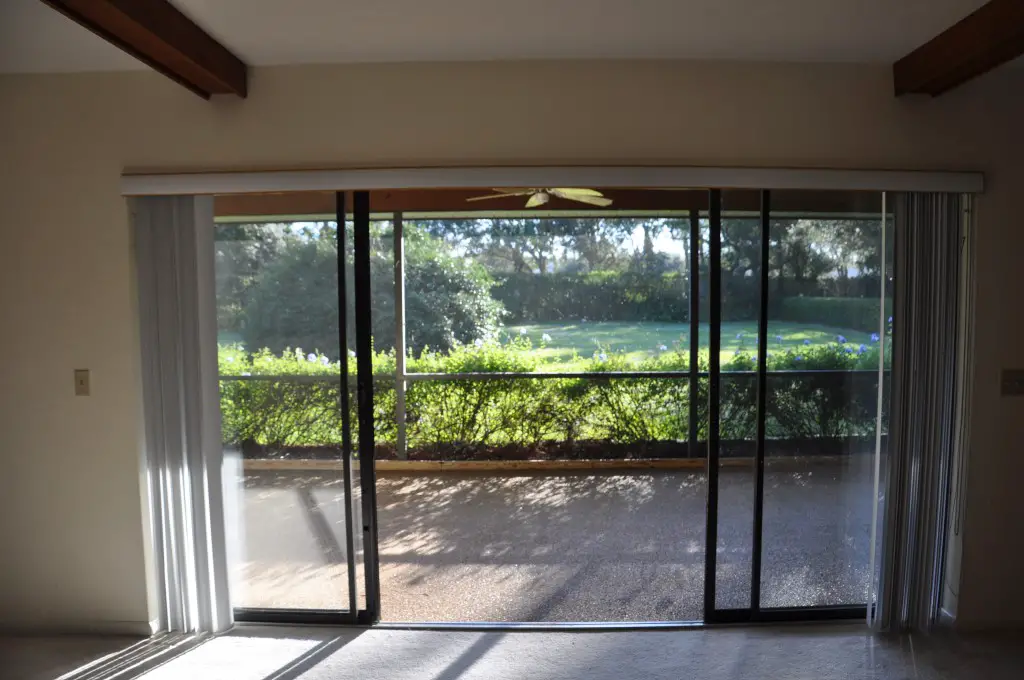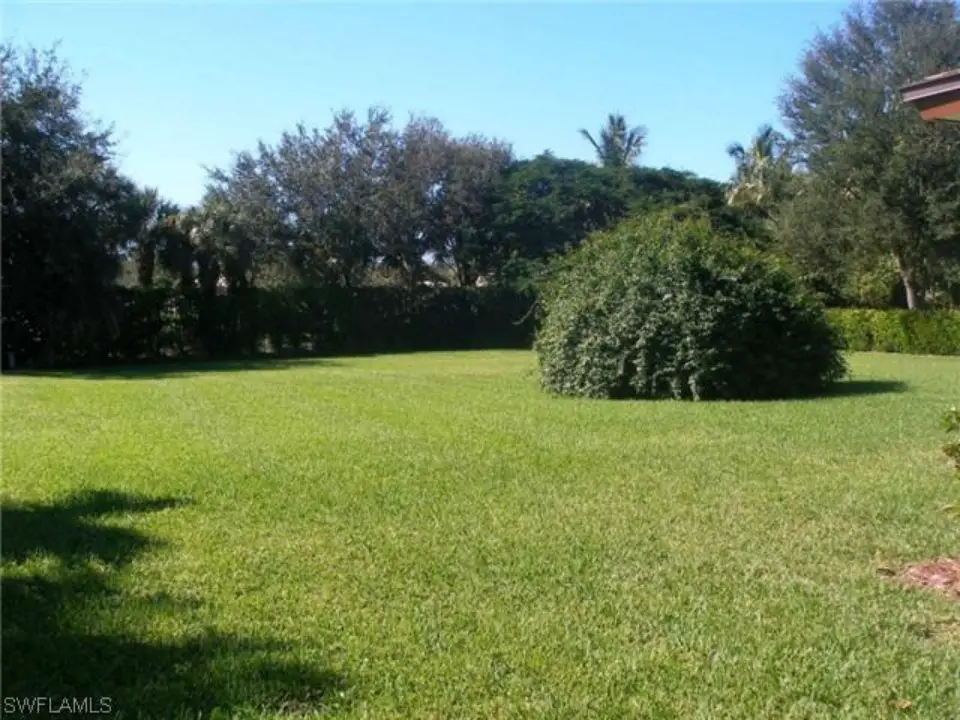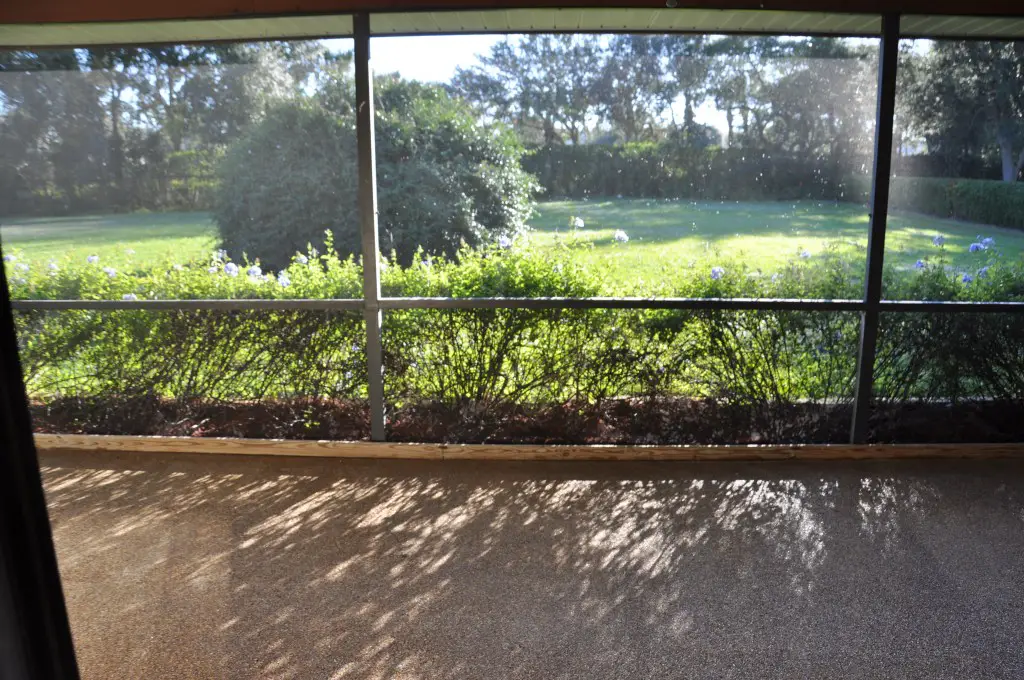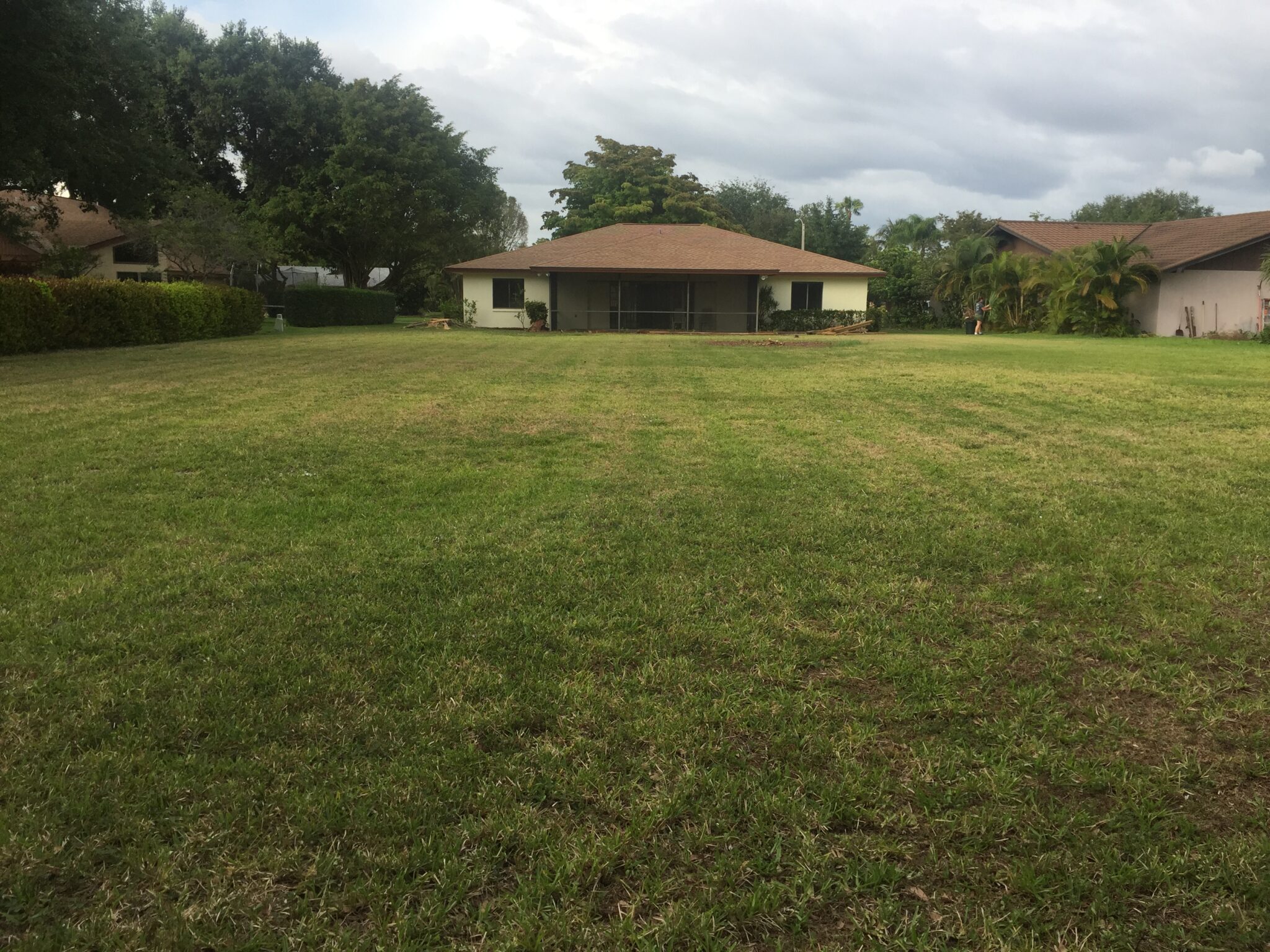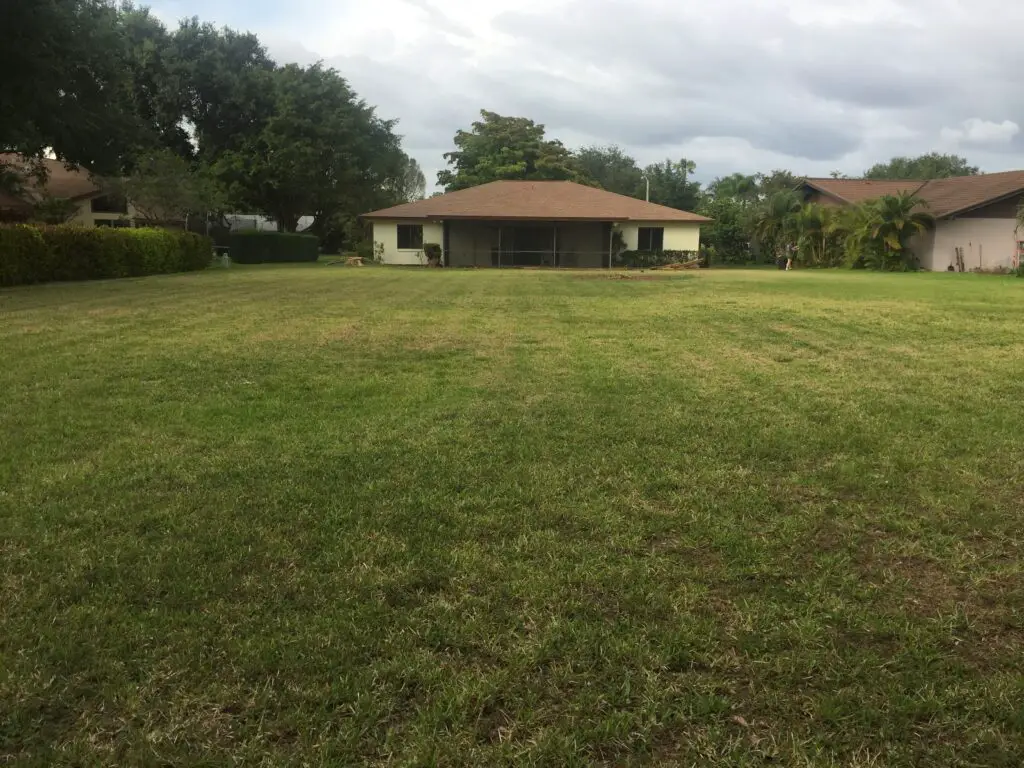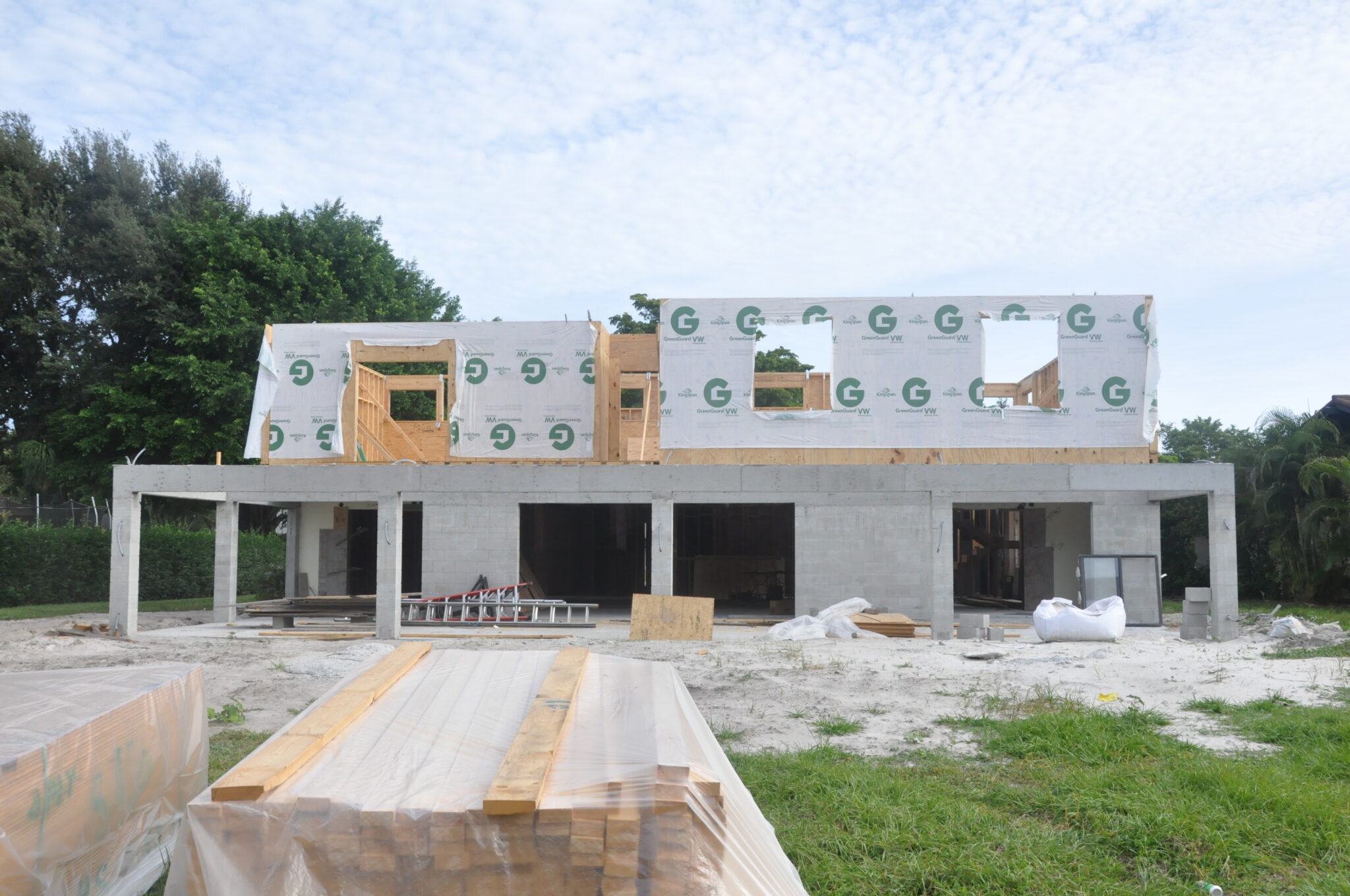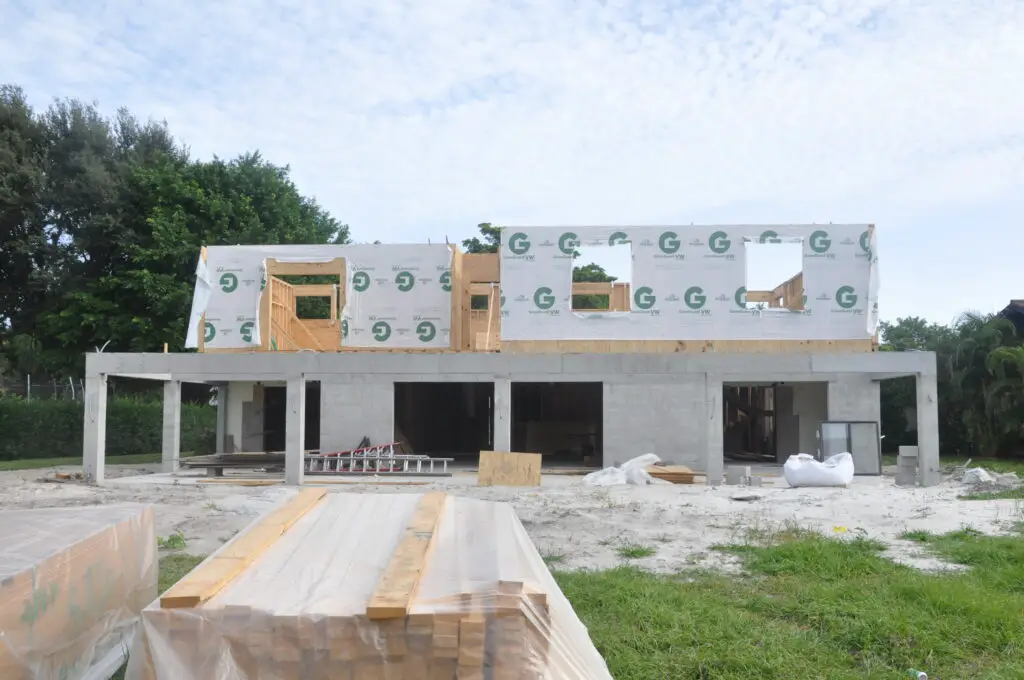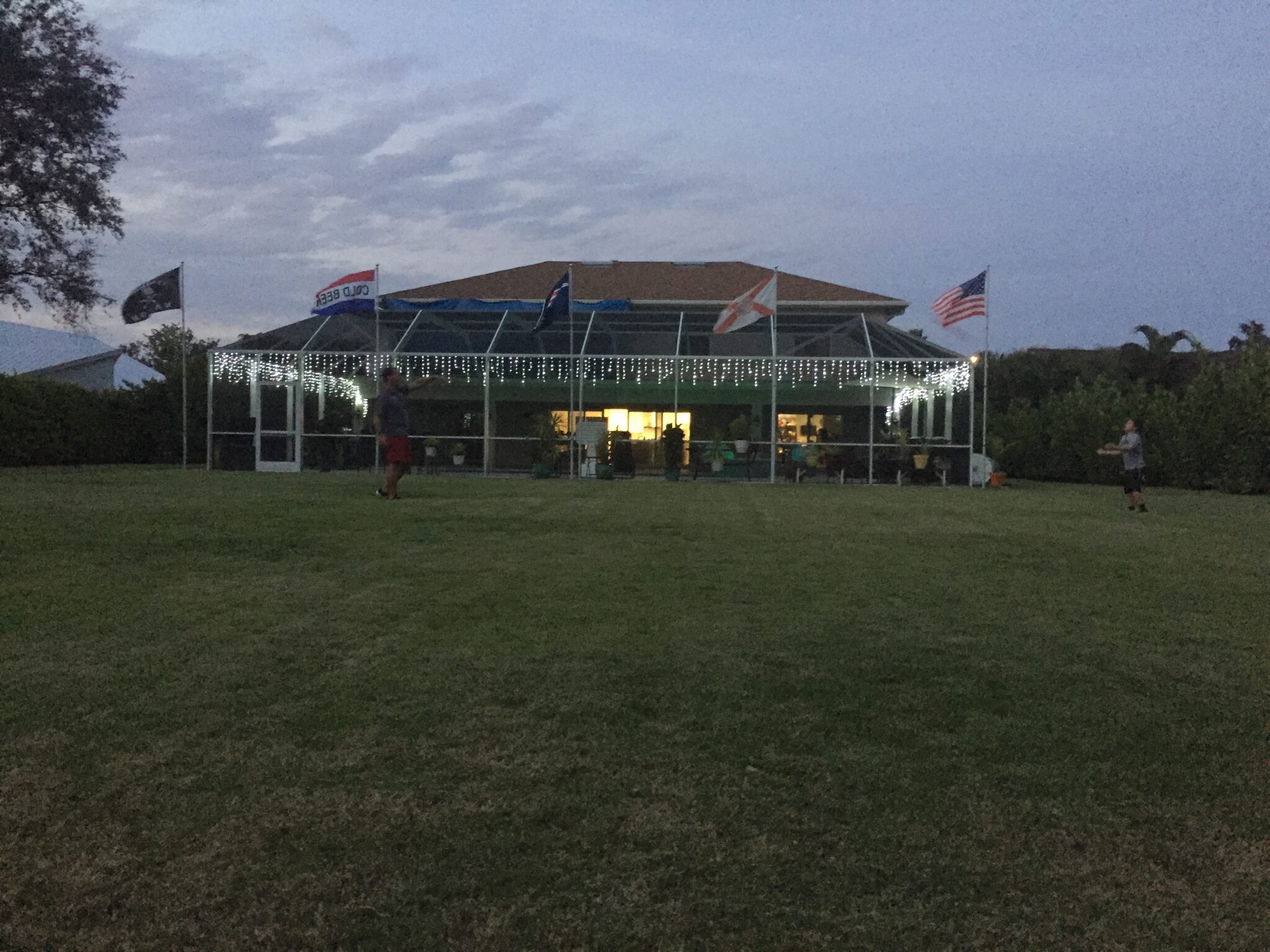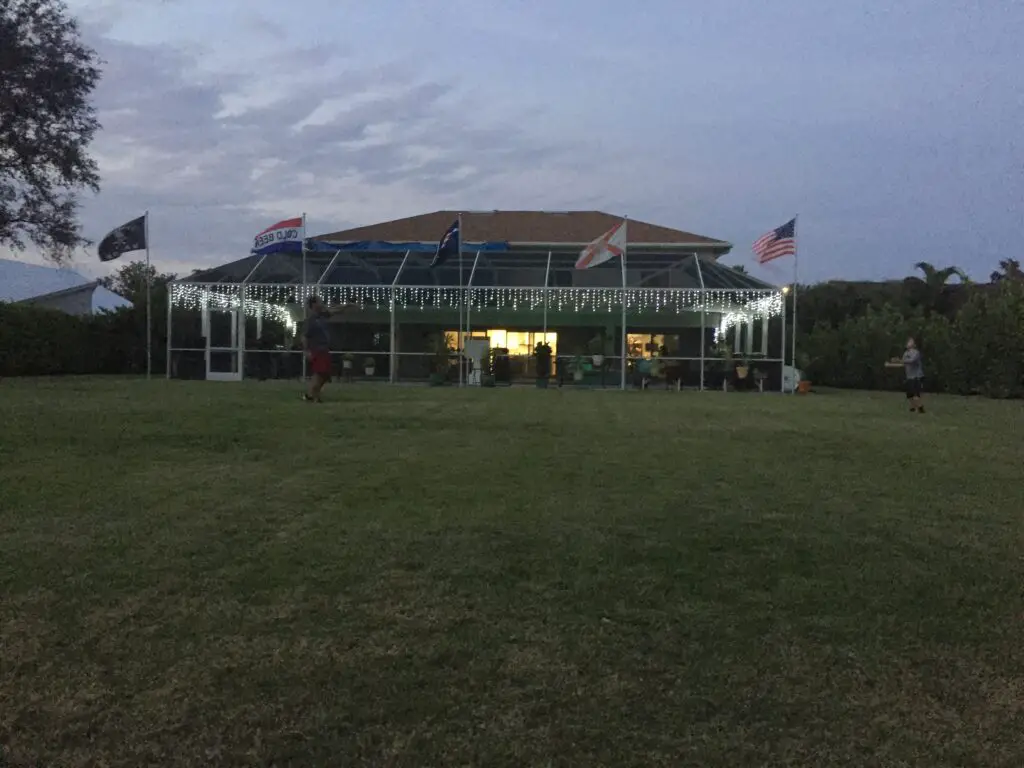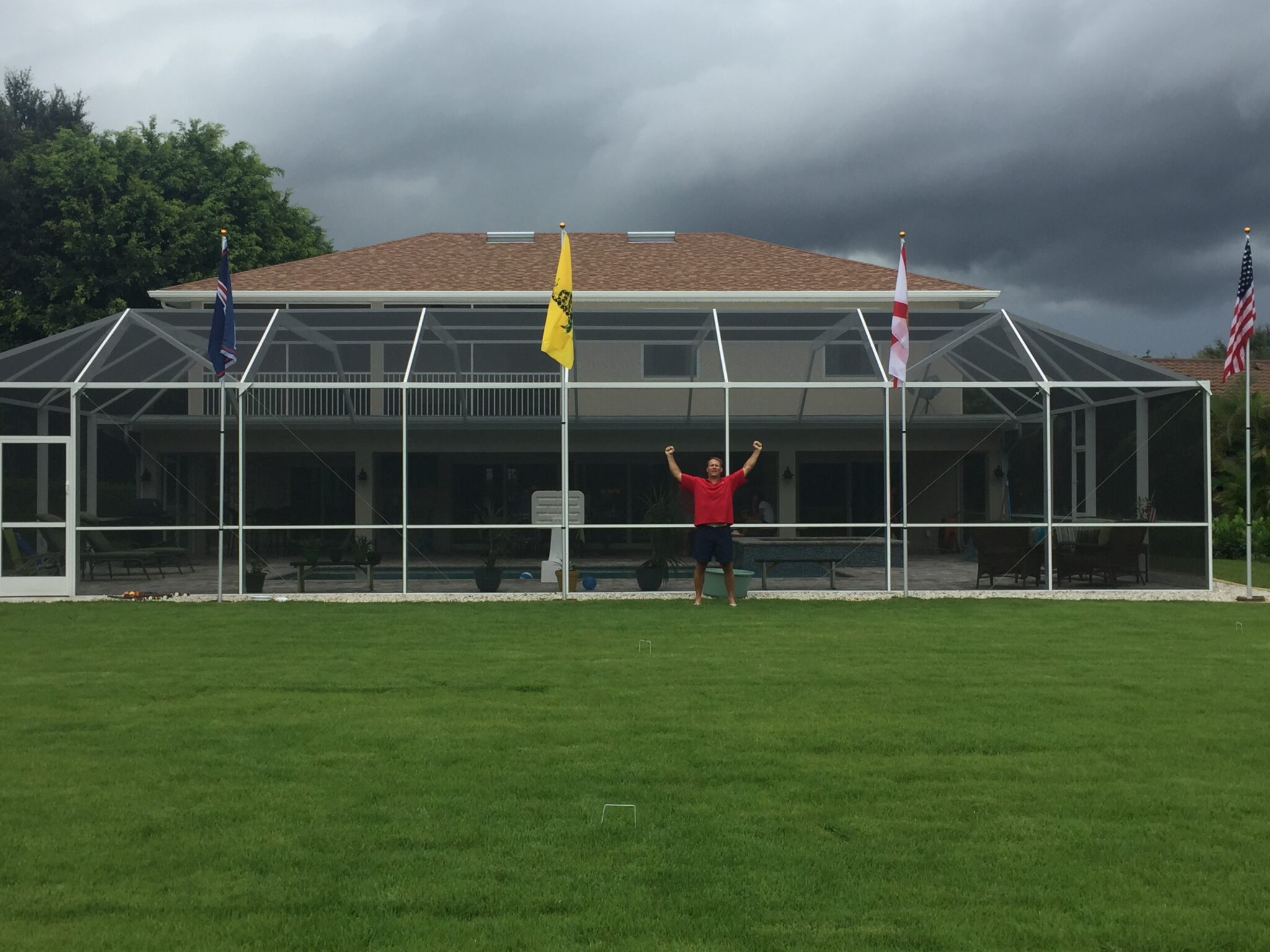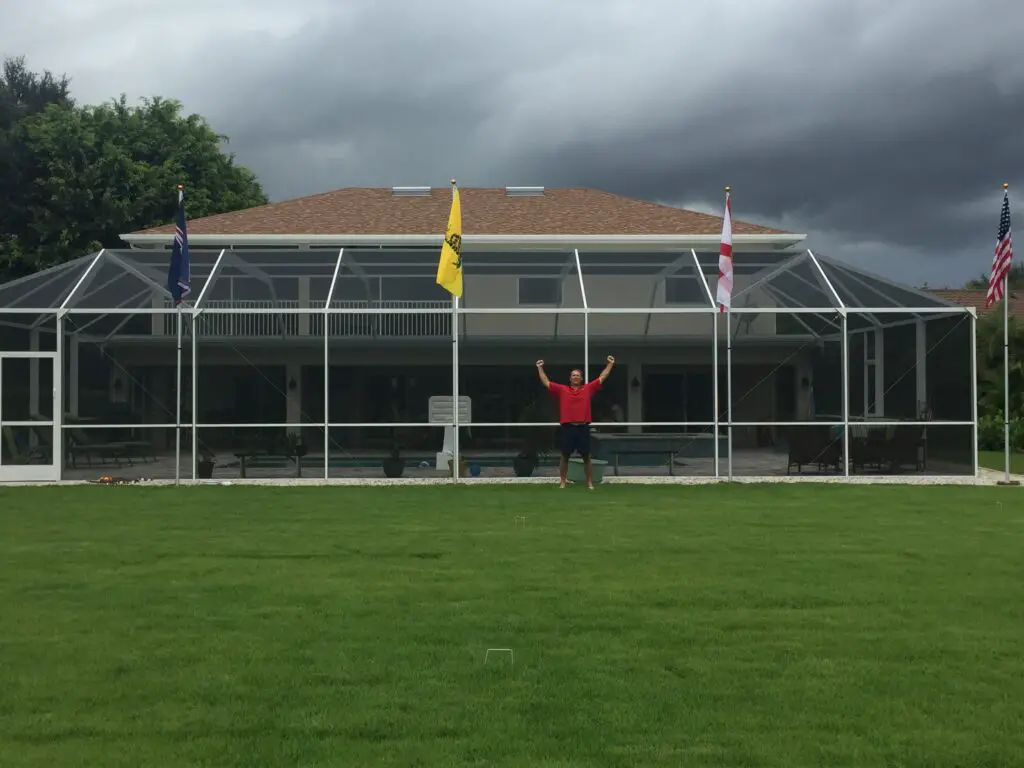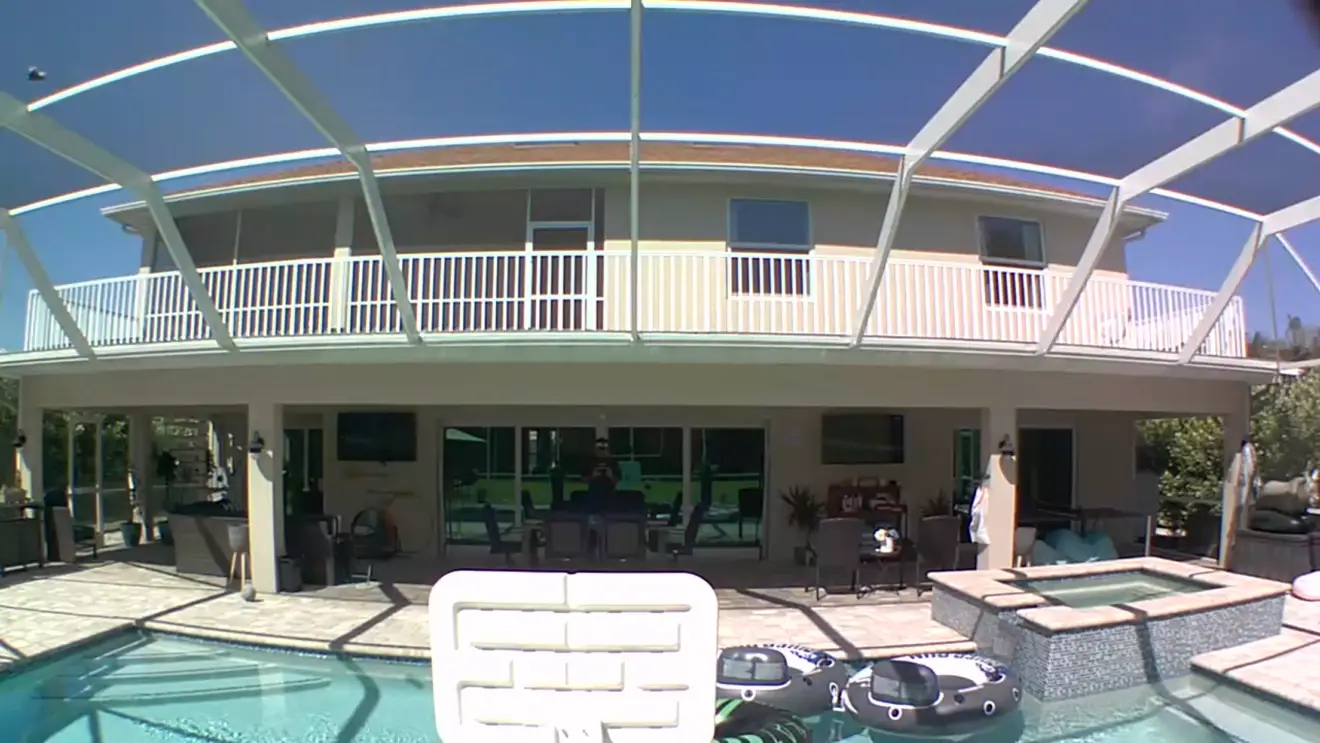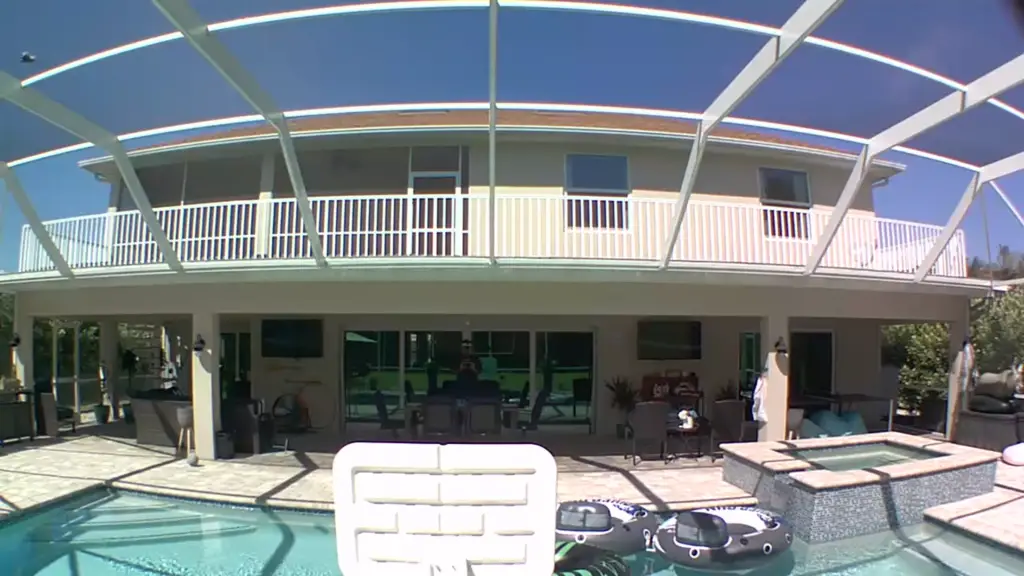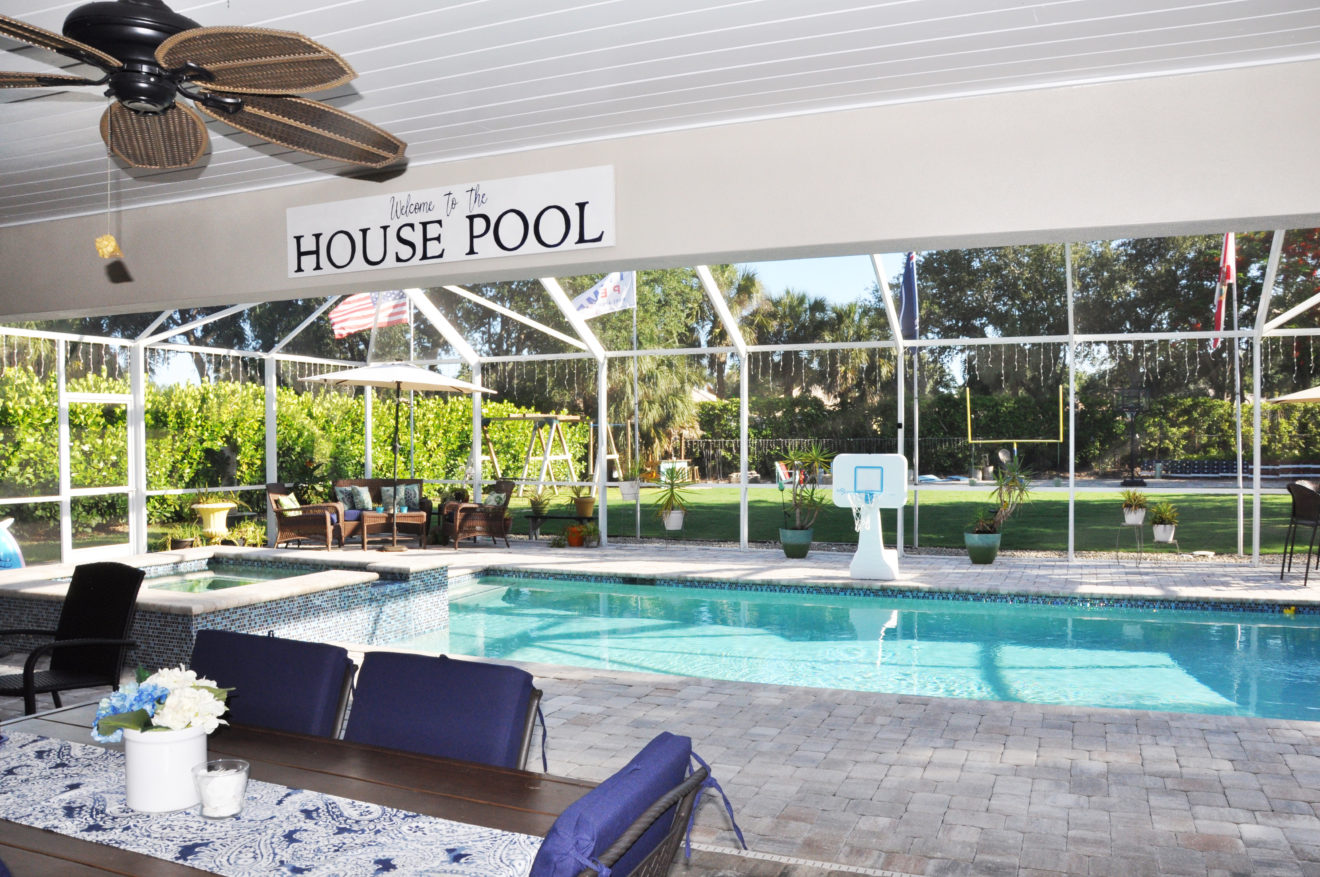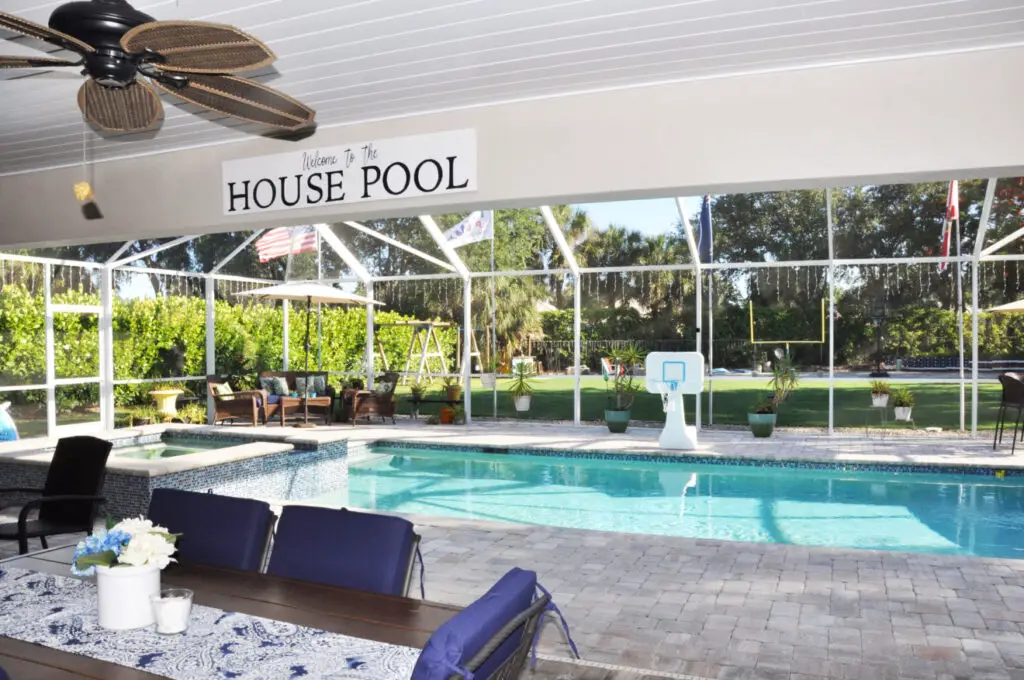 I DIY'd that pool sign.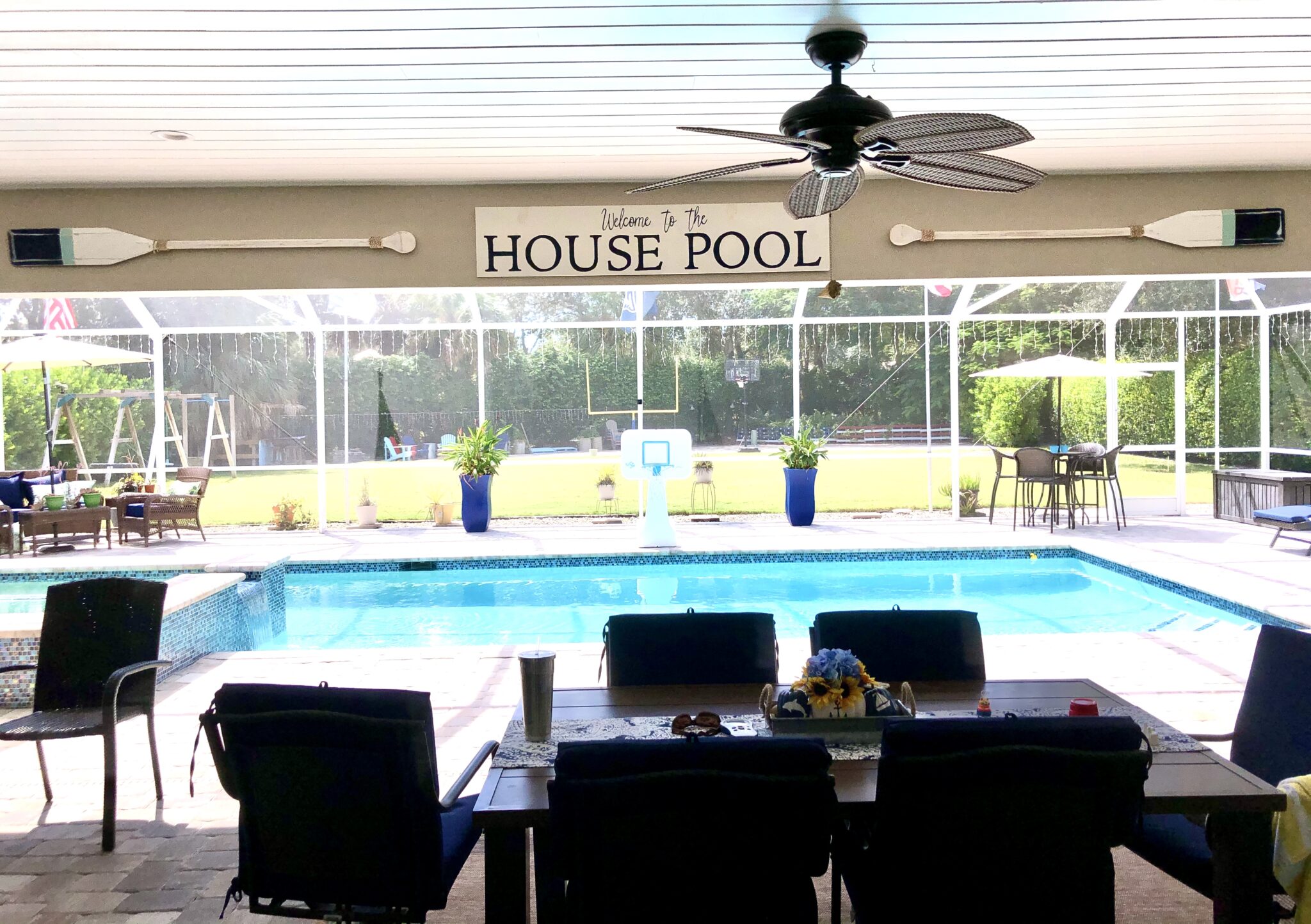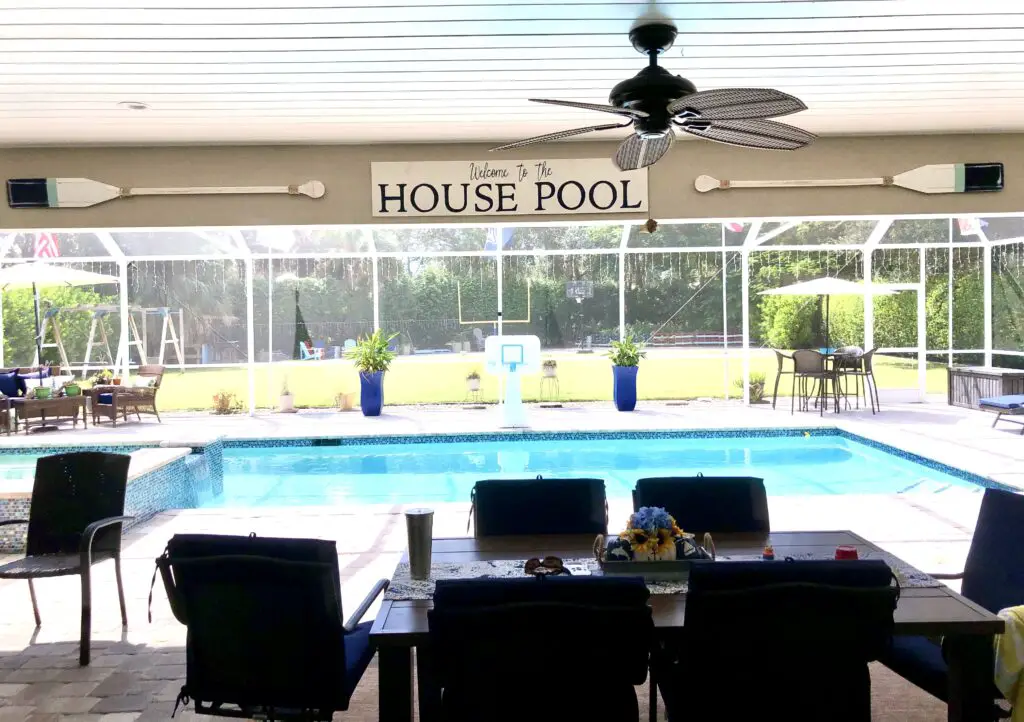 I hope you liked my Before and After tour. There is still so much I could show you but this post would be far to long.
I think my next project will be to update our guest bedroom. This room is large and awesome for guests, but is full of outdated furniture. I just purchased these new curtains and that might be the motivation to get this room done. Now I need new bedding and to do something with all the old honey oak furniture.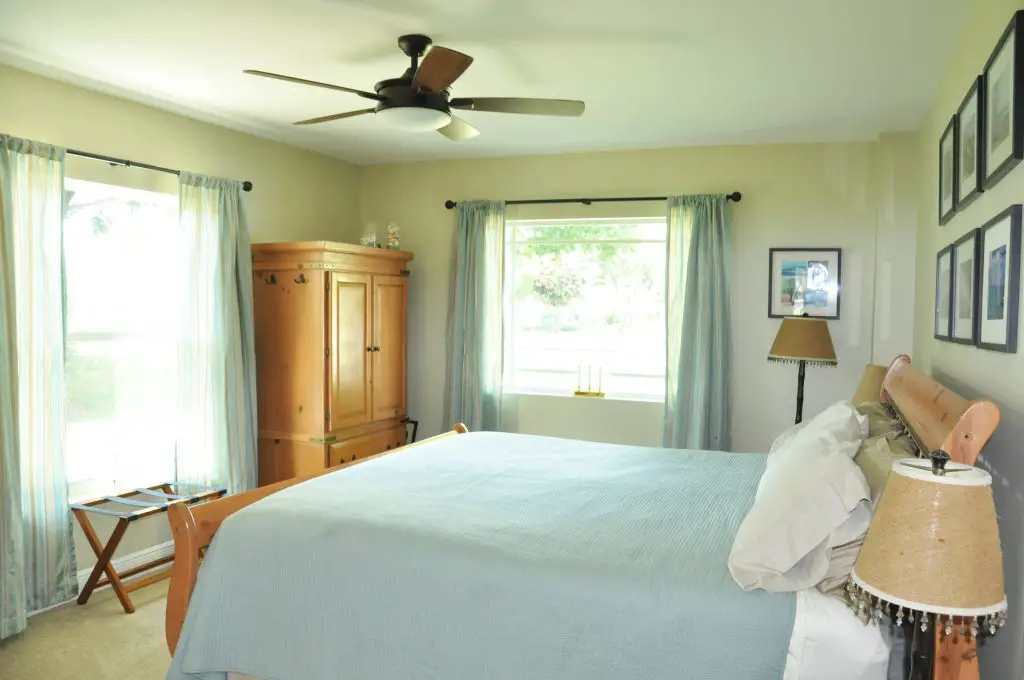 Check out the other bloggers before and after home tours…
Tara at Stilettos and Shiplap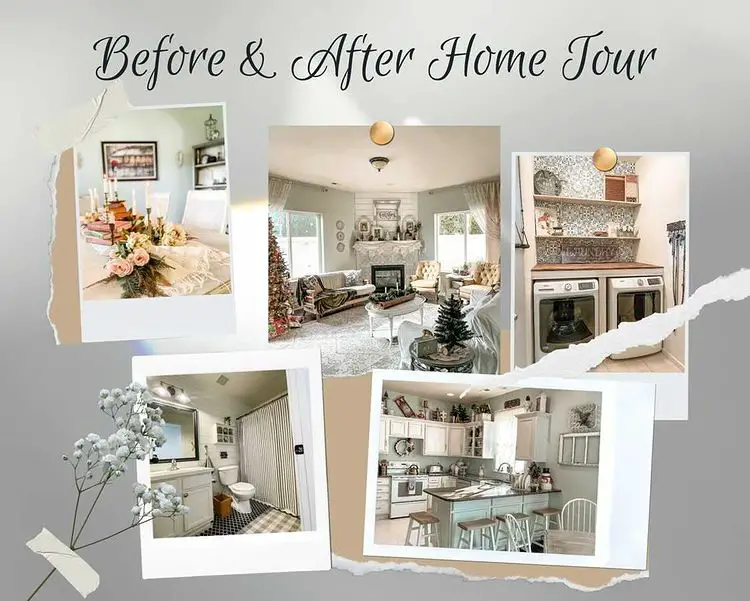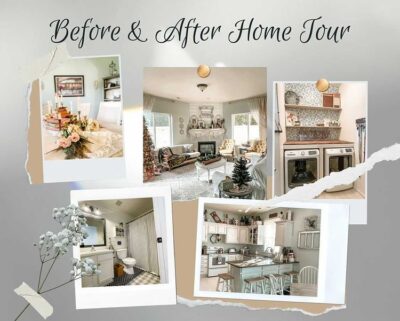 Emily at Le Cultivateur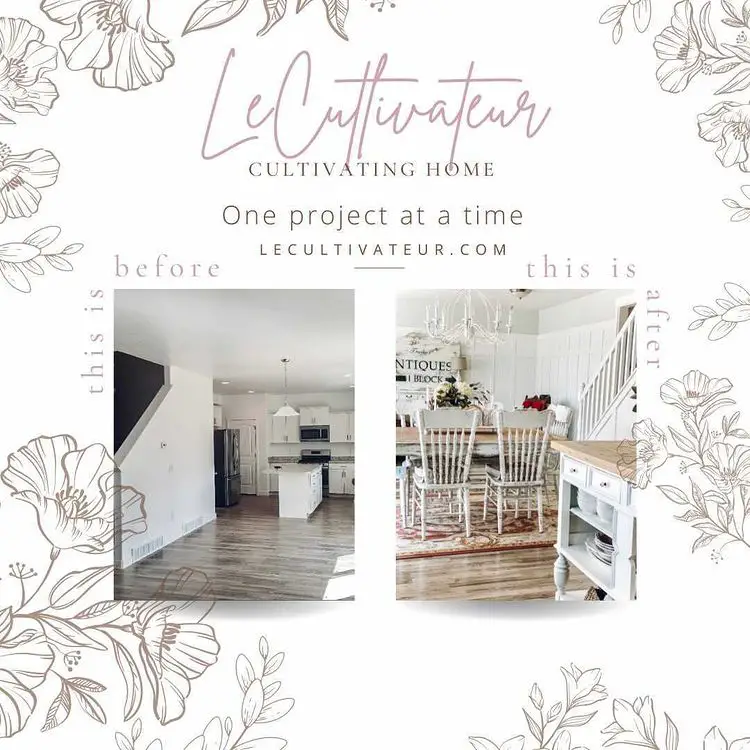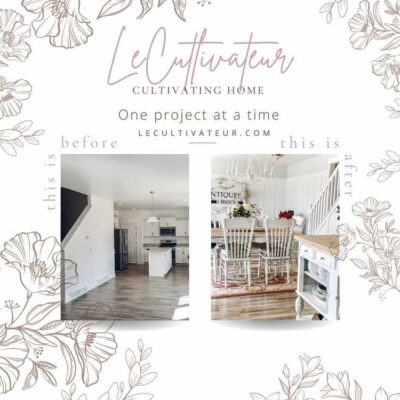 Mariah at Worcester.Run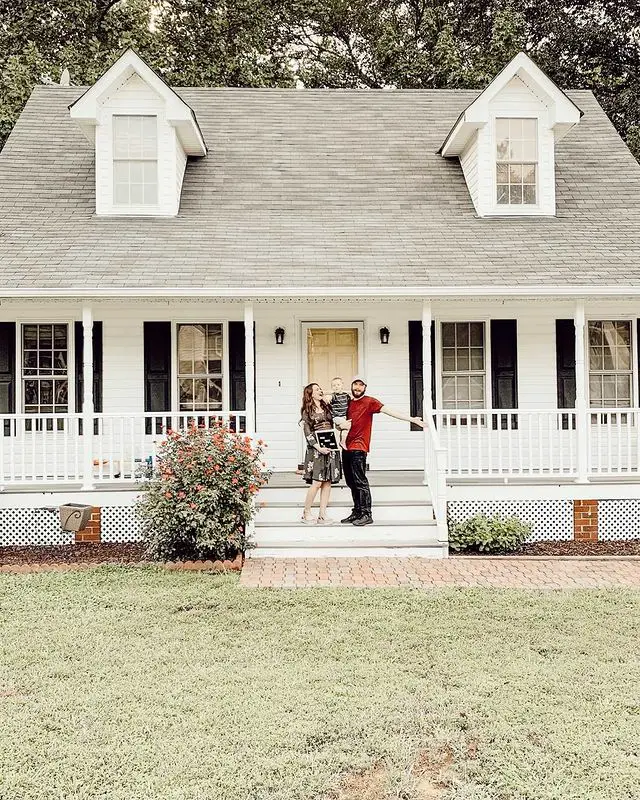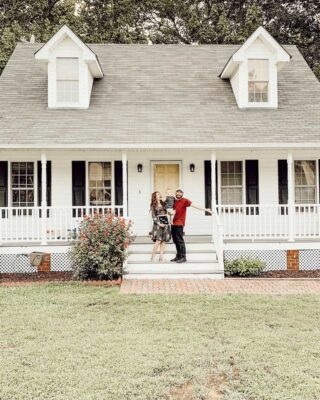 Teresa at Through a Vintage Door