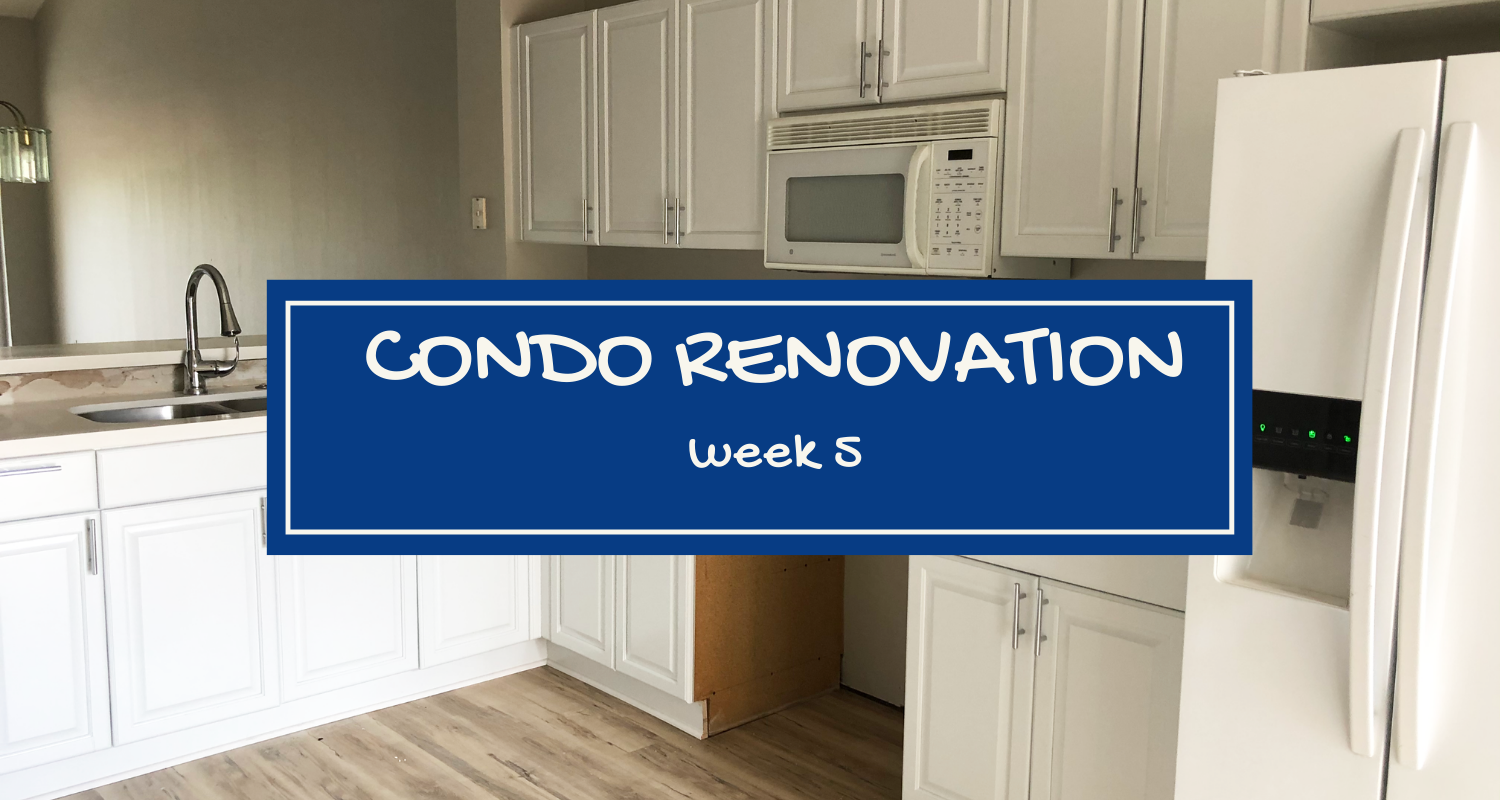 Condo Renovation – Week 5
Welcome to week 5 of the condo renovation. To recap, some friends of mine (Leanne and Fred) bought a condo that needs lots of work, and asked me if I was interested in helping them pick out new finishes, paint, lighting, etc. I happily agreed!!! In case you missed the last few weeks, you can catch up by clicking here. They are working with a tight budget and want to keep costs down in order to make a profit when they sell this place, but still want it to look nice, obviously. I think it's coming along nicely!!!
Week 5 Updates…
A lot of progress happened since last week! The floors were installed, the kitchen cabinets were painted white, new handles put on, countertops installed, and faucet and garbage disposal connected….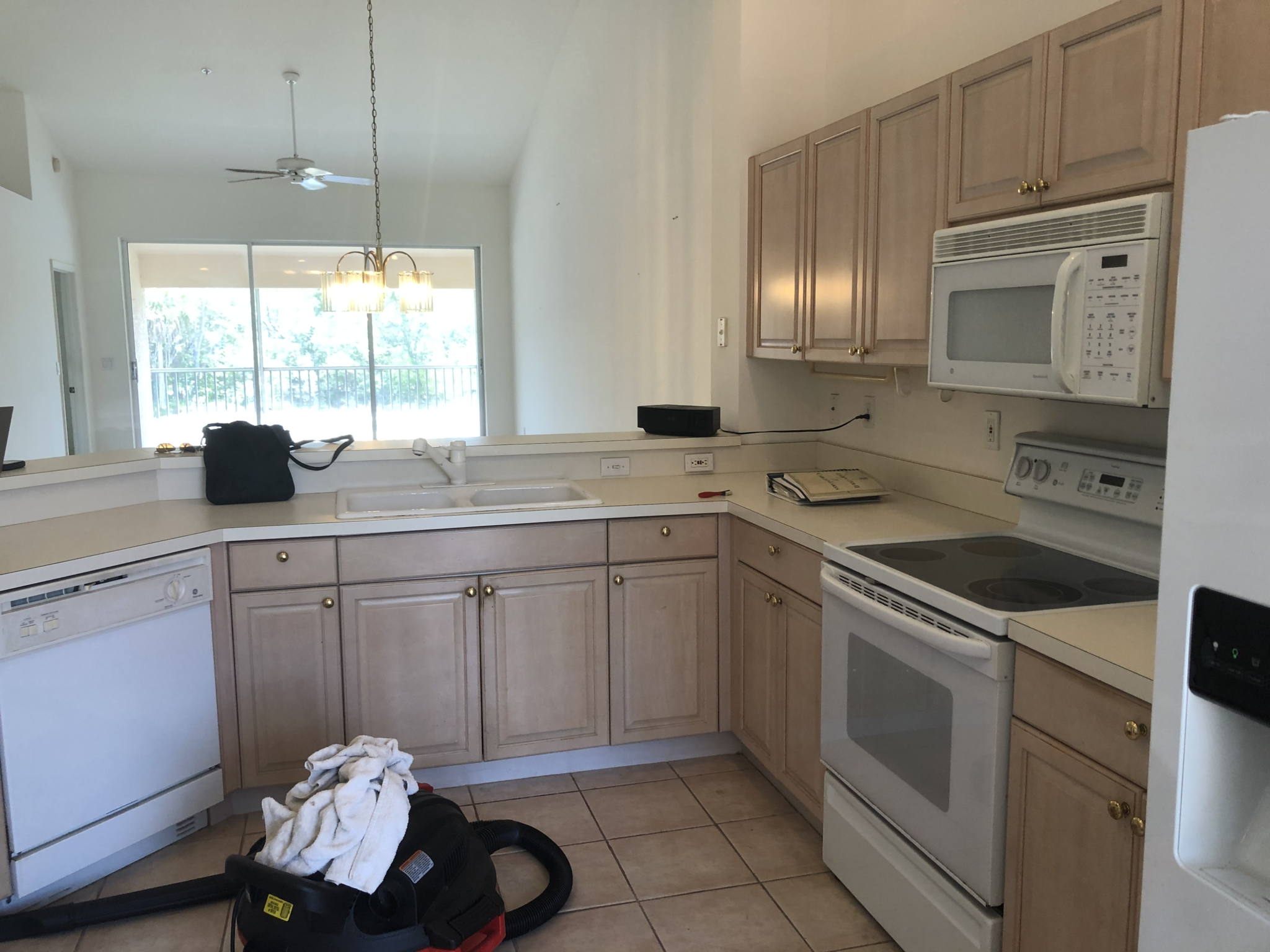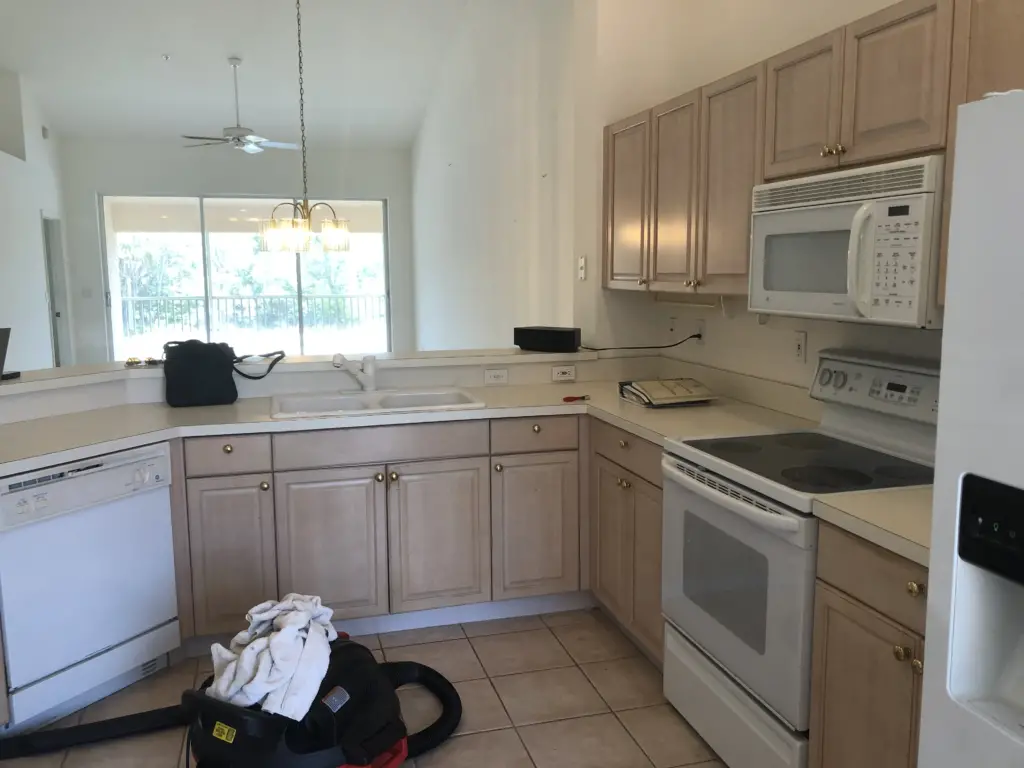 Some of things Leanne ordered from Wayfair starting arriving (but have not been installed yet). Below are the things she ordered. So far the chandelier, and bathroom lights were delivered.

Up Next…
The kitchen backsplash, new appliances, chandelier, lighting for bathrooms, and lots of other loose ends still need to be taken care of. Then they can get this place ready for the market.
Stay tuned….