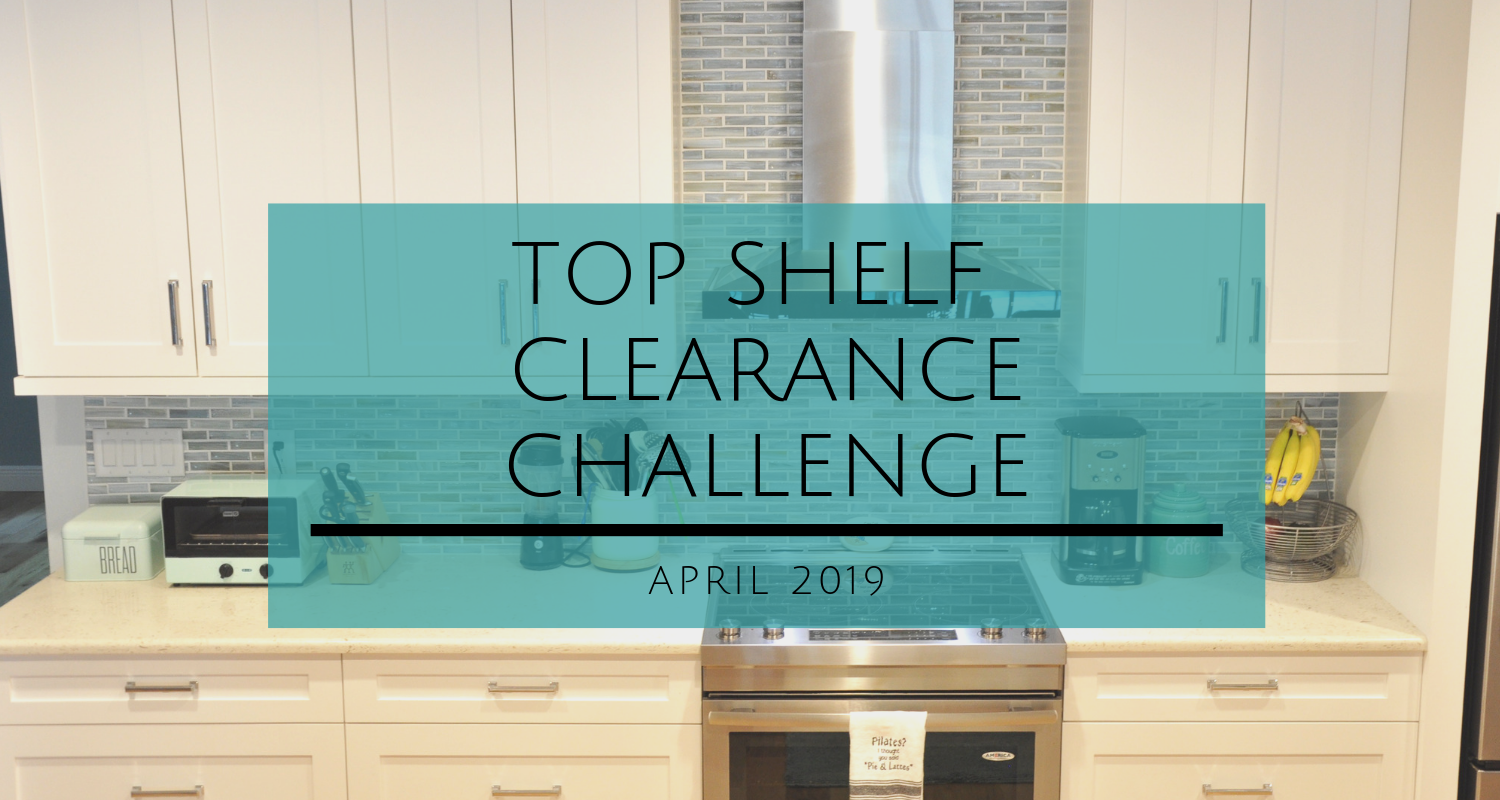 Top Shelf Clearance Challenge – April 2019
I was invited by some super creative, crafty and talented bloggers to participate in another Top Shelf Clearance Challenge!  Links to all their blogs and their Clearance Challenge Projects are listed at the bottom of this post.  Please check them out.
About this Challenge…
The rules for the Top Shelf Clearance Challenge are as follows.  Buy at least one clearance item for $15 or less.  Take a photo of the clearance area and the clearance sticker(s).  Then take the item(s) and style them or transform them as you wish.
In case you missed the last Clearance Challenges, you can see them here.
This post contains some affiliate links for your convenience (which means if you make a purchase after clicking a link I will earn a small commission which helps keep my blog up and running but it won't cost you a penny more)!
Here is what I found…
This time around I actually found TWO cute and useful things on the Clearance Shelves!  Both of my projects were SOOOO easy too.  That's how I roll.  I like things easy peasy.
I went to my usual stores to check the clearance shelves and once again, just like last month, nothing really hit me until I visited Tuesday Morning.   They always have a large clearance section, and the items in this area are even more deeply discounted, depending on what color sticker is on the item.  I found this cute lidded jar for $7.99 minus 20% making it $6.39.  On another trip to this store, I found this glass kitchen utensil jar for $7.99 minus 40% making it $4.79.  I had to get them both, of course (and maybe a few other things for future projects, too)!  😉
What to do with the Lidded Jar…
The front of this jar has the No. 2 on it.  I suppose this was a part of a set of three jars, and they got separated and that is why this was on clearance??? I dunno?  Not sure.  Anyway, I recently bought a few new appliances for my kitchen in a mint green color.  This toaster oven and this bread box.  I thought this lidded jar would match nicely with them, so decided I would use it as a coffee canister to put next to the coffee maker.  I grabbed this silver Sharpie paint pen from my desk and wrote the word 'Coffee' on back side of the jar.  That's it.  I told it is was easy!
I free handed this (slowly and carefully), but you could certainly use some stencils and paint to make sure they looked perfect.  By the way, I was planning on using a white paint pen, but the silver was all we had on hand so I went for it.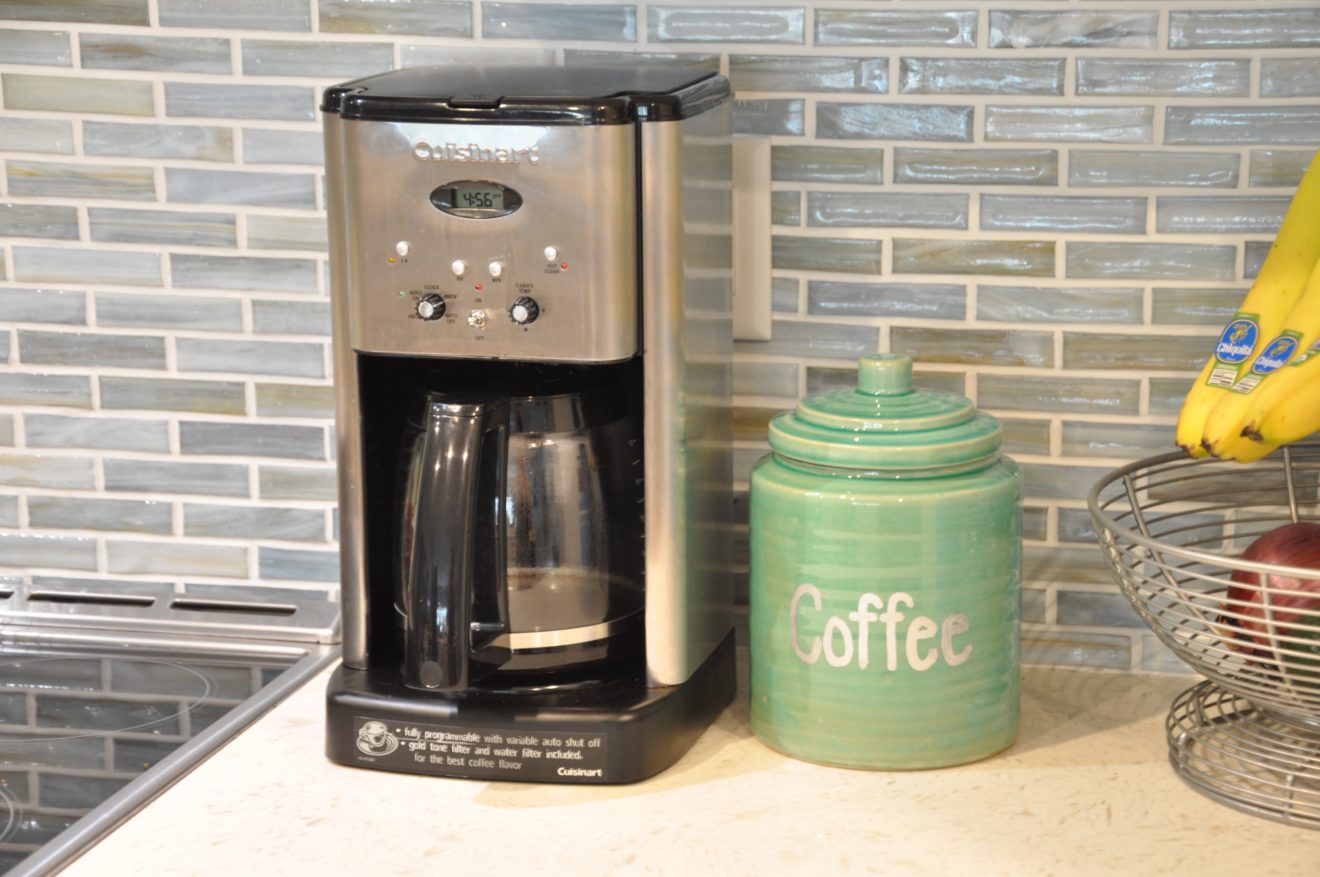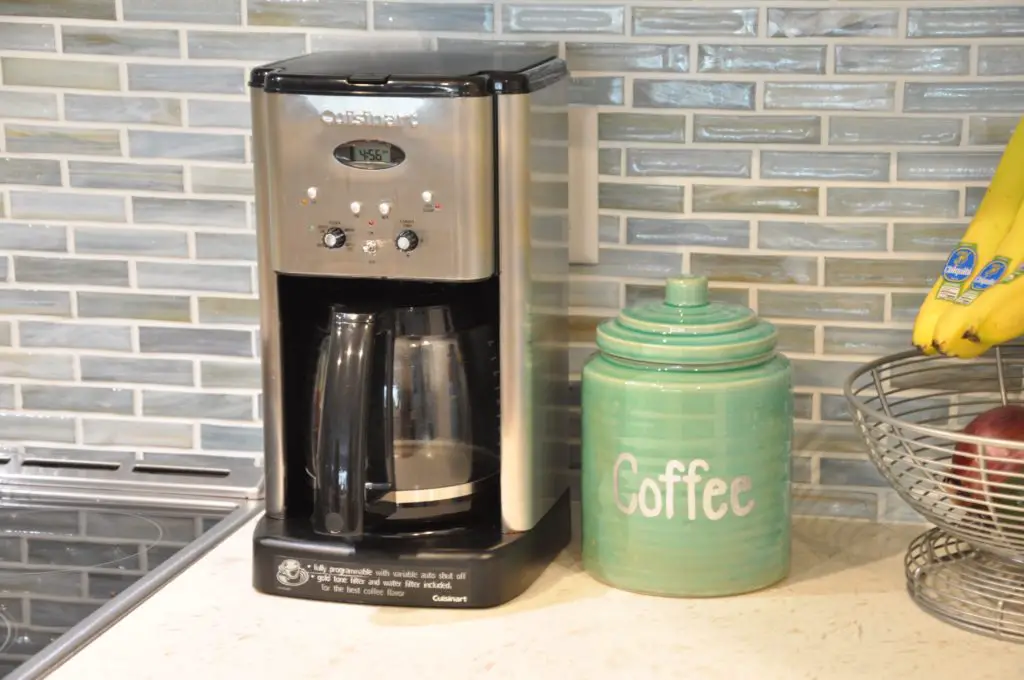 What to do with the Utensil Jar…
I bought a can of this Modern Mint spray paint and used two or three coats of the paint until I was happy with how it looked.  Then, once it was completely dry, I put all my utensils in it and placed it on my counter. Viola!  Very simple, very easy.
The Outcome….
And here is the how they both look in my kitchen.  The Coffee Jar isn't a perfect match, but looks good enough to me!  I suppose I could have spray painted that too, but I love the color as is.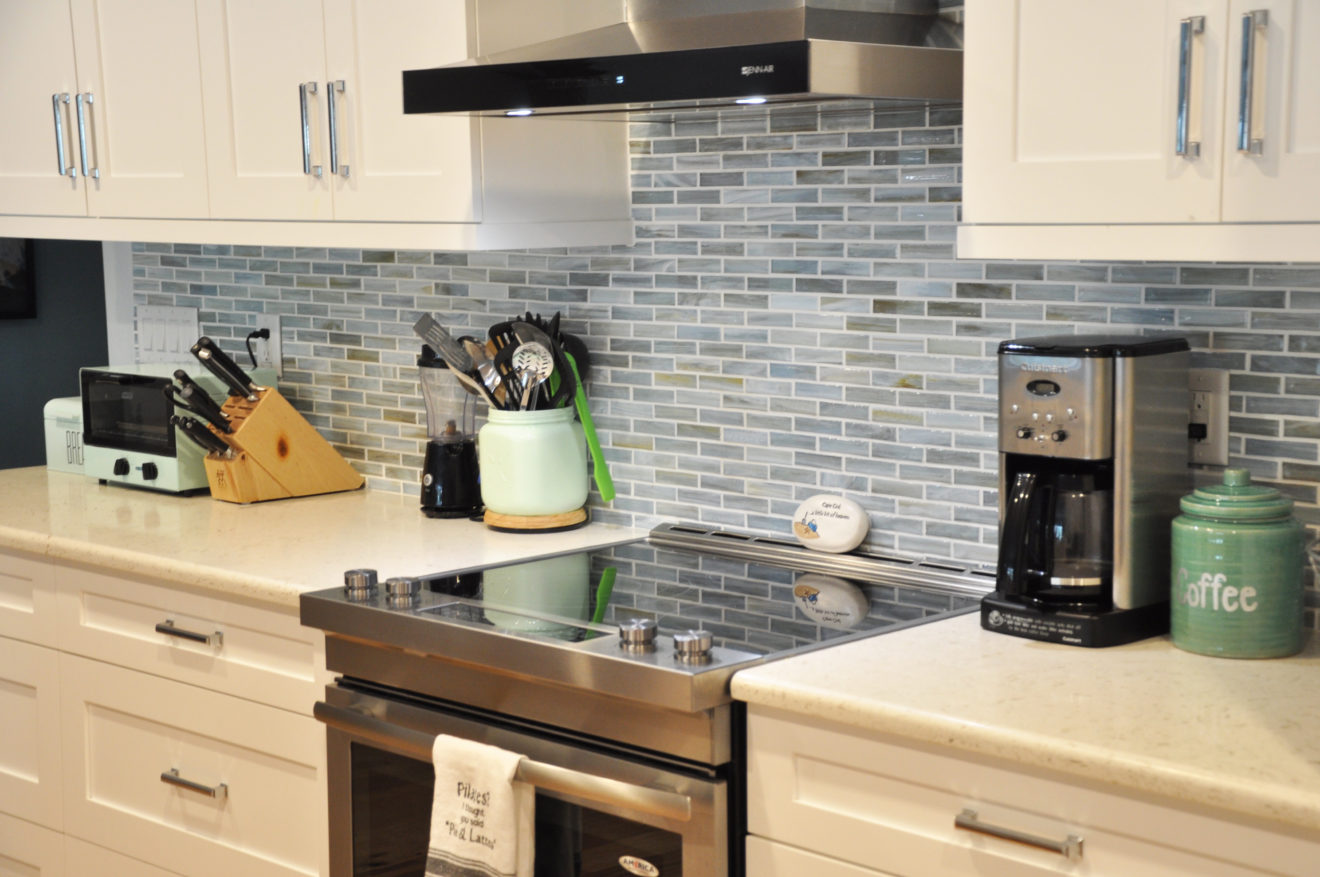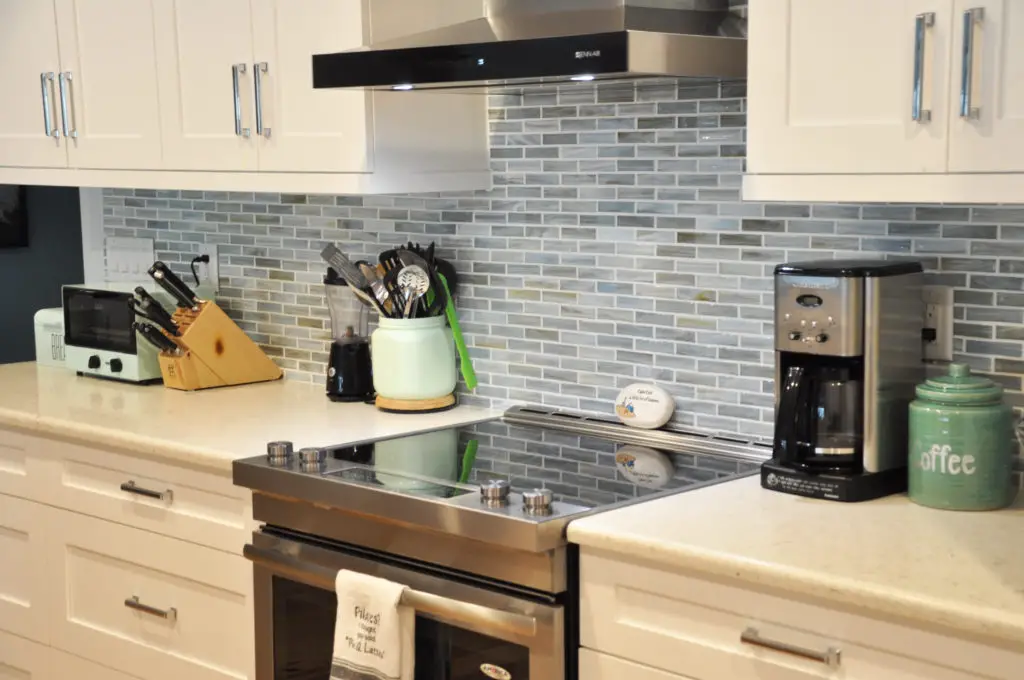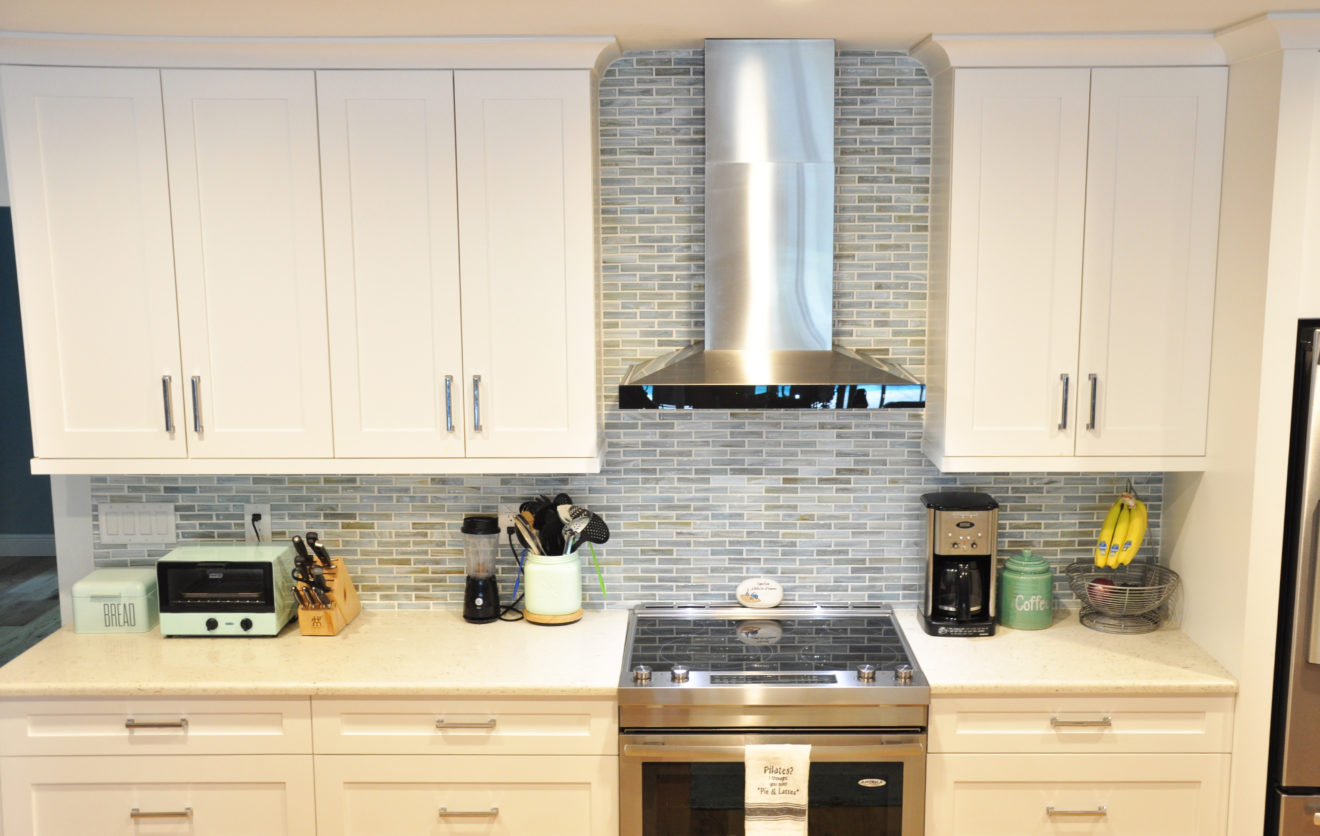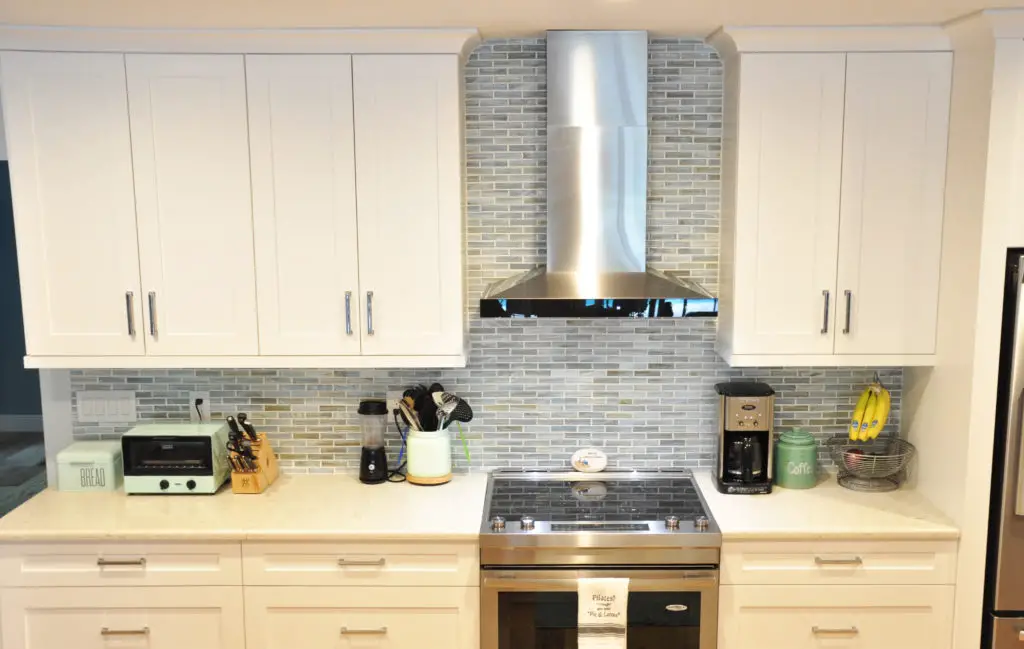 And that's it, 2 super simple projects for under $15.00!
Please check out all the other bloggers and what they came up with on this month's Top Shelf Clearance Challenge.