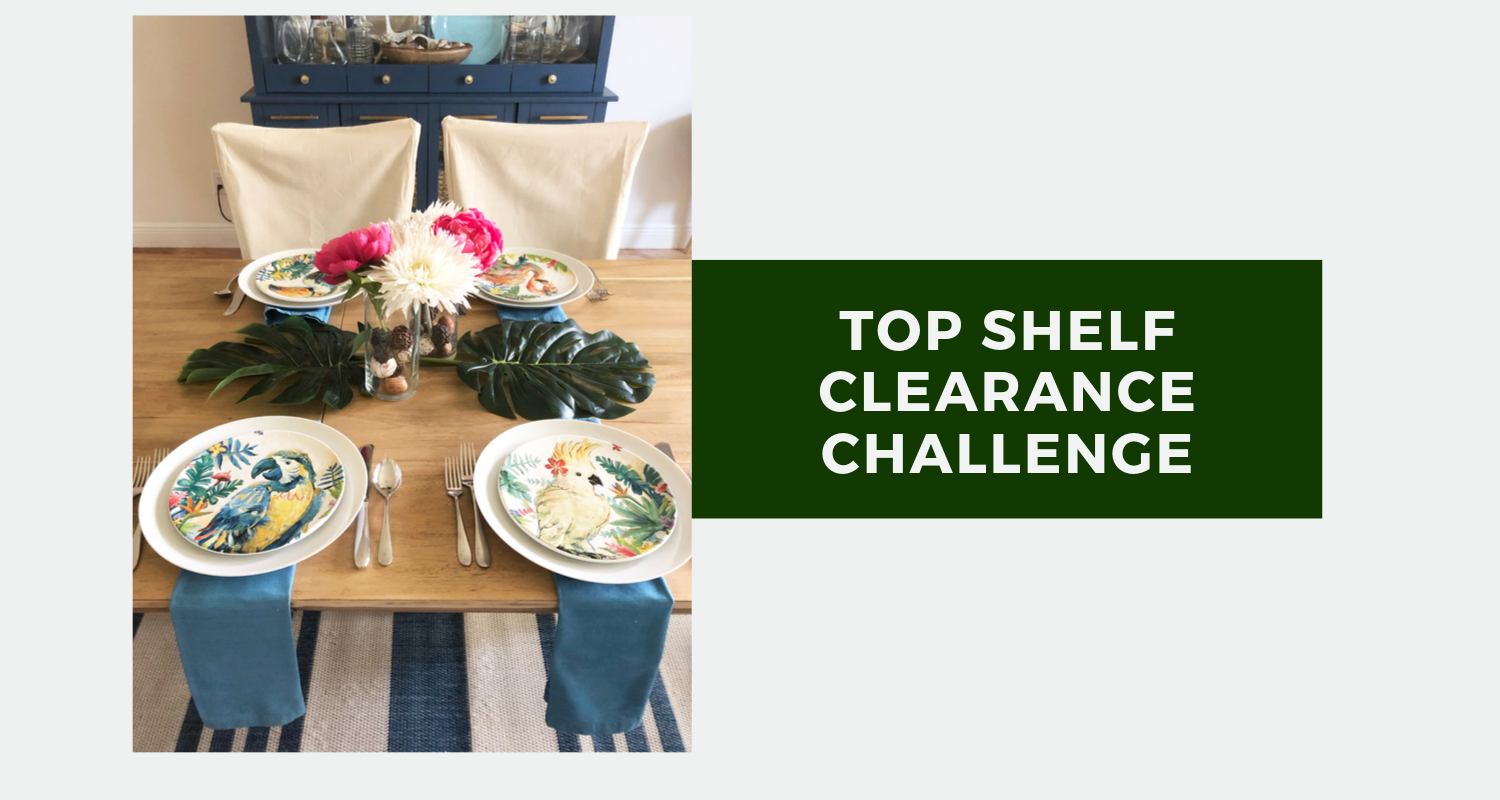 Clearance Challenge – October 2019
It's time for another Top Shelf Clearance Challenge!
Please check out my super creative, crafty and extremely talented blogger friends who also participated in this challenge.  Links to all their blogs and their Clearance Challenge Projects are listed at the bottom of this post.
About this Challenge…
The rules for the Top Shelf Clearance Challenge are as follows.  Buy at least one clearance item for $15 or less.  Then take the item(s) and style them or transform them as you wish.
In case you missed any of my last Clearance Challenges, you can see them all here.
What I found this month..
I am not sure if you saw all the good stuff available on the Pier1 Clearance Sale (with an additional 25% off using code EXTRA25), but you should! I scored these adorable tropical bird plates for only $11.23.  Unfortunately these plates are sold out now but they have a bunch of adorable fall dinnerware and other fun serving plates still left.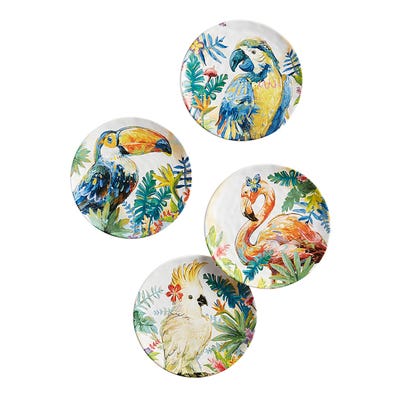 What I did with them…
I decided to set a fun and colorful tropical table using stuff I already had and my new plates.  I started with plain white dinner plates, then folded the blue napkins and put them under the plates.  For the centerpiece I used some tropical stems I had from Target and some faux flowers from a previous project.  Simple, easy and fun.
And when I am not using them on my table I will store them in my newly painted hutch.  They match nicely with my other decor.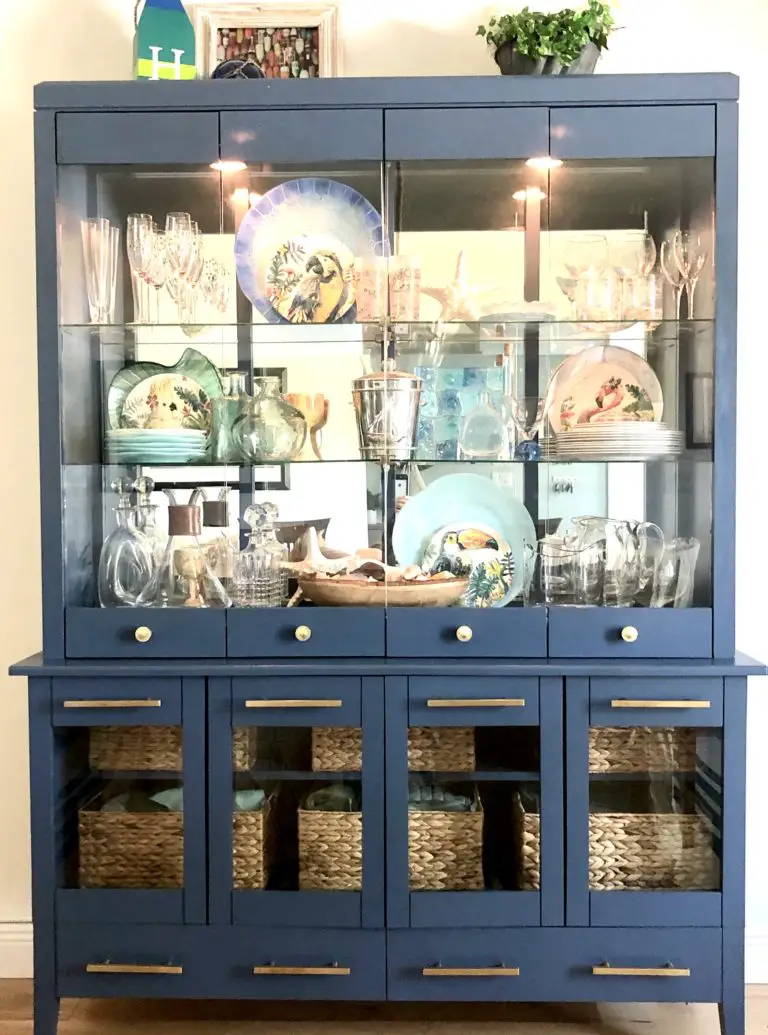 Please check out all the talented blogger friends below and see what they found on the Clearance Shelves this month.